February snow in London. Starting with one shot on the way home from Old Street last night. The weather was unsafe for buses to operate so I had to walk home at 12:45 AM. I got home at 2:15 AM.

Morning. I've never seen so much snow, ever!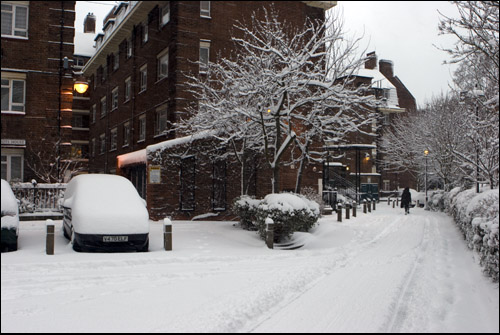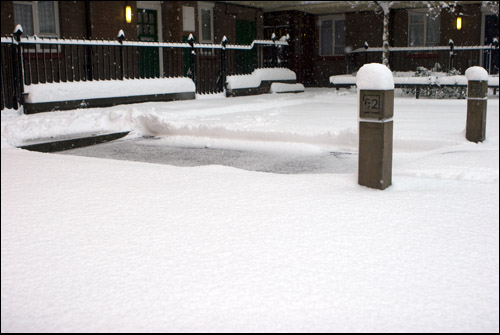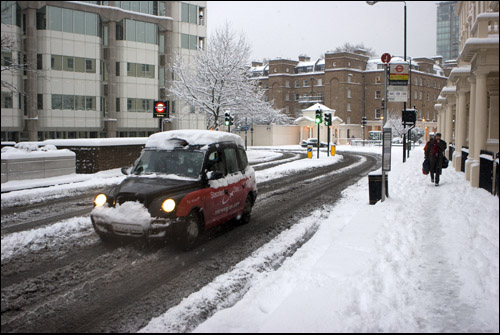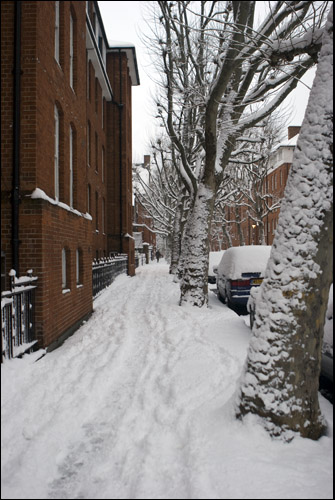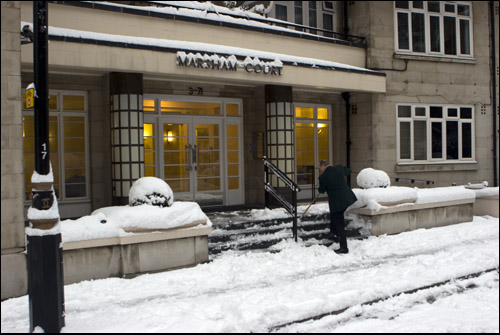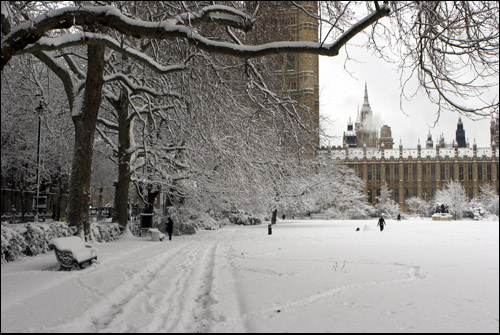 Parliament Square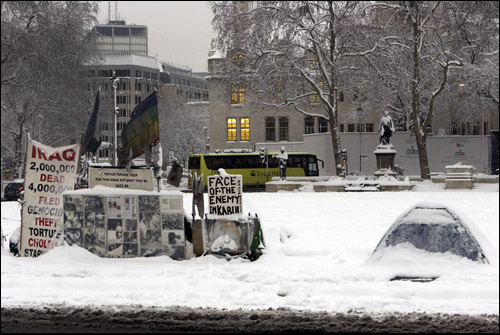 This guy made a sofa from the snow.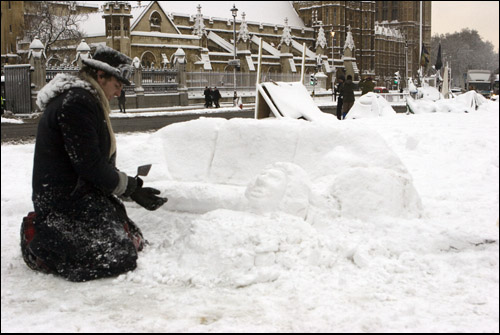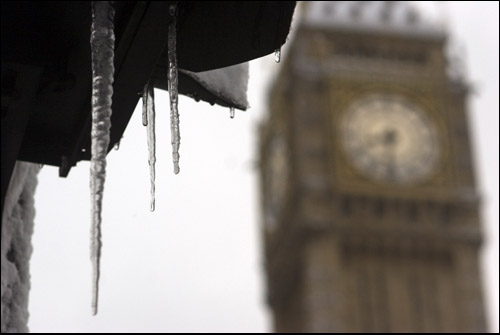 South Bank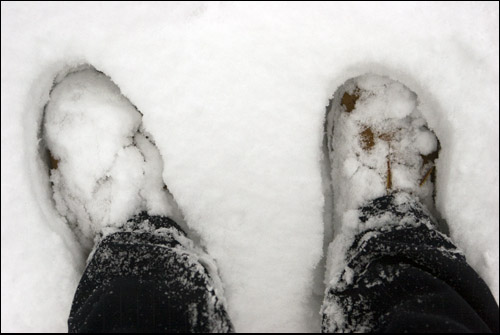 London Eye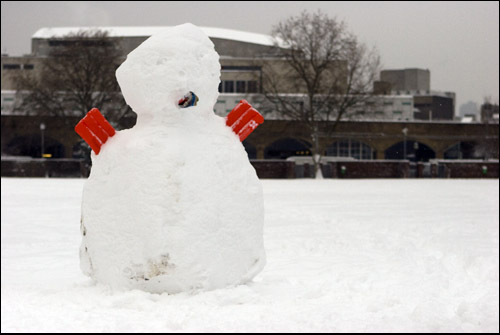 Skate/bike area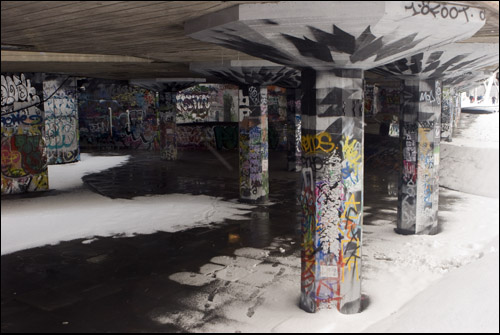 Skate/bike tree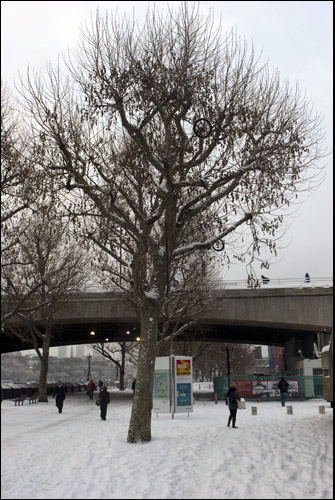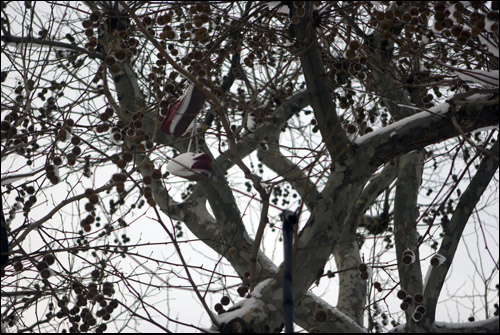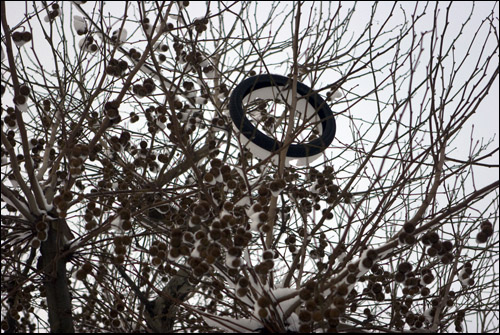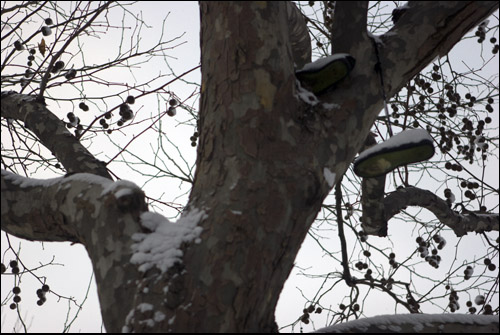 Tate Modern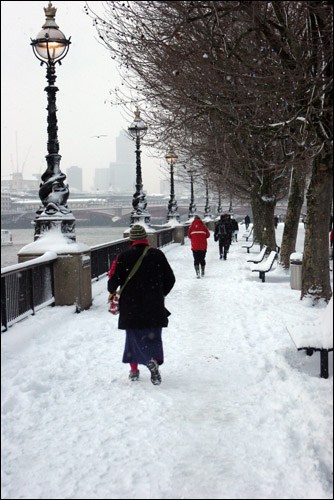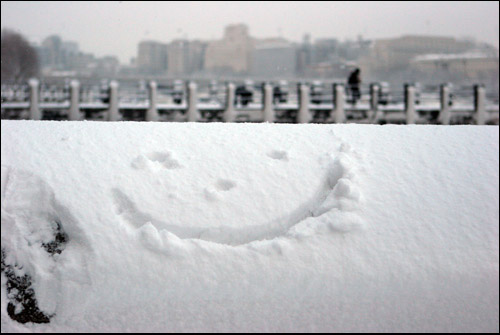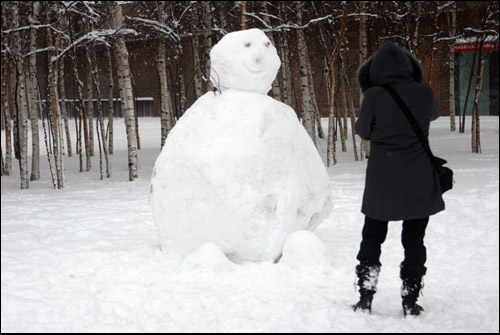 Geeky stuff: Canon EOS 20D, 24-70 2.8 lens. First image taken with a Nokia N80.