OK one more post before Vegas. Just finished a roll of Tri-X 400 on the Voigtlander Bessa R2M. I've broken the film rewind handle on the Bessa. Not the end of the world as the cylinder the handle was attached to has grip nipples all over it so it just takes more time to wind a roll now.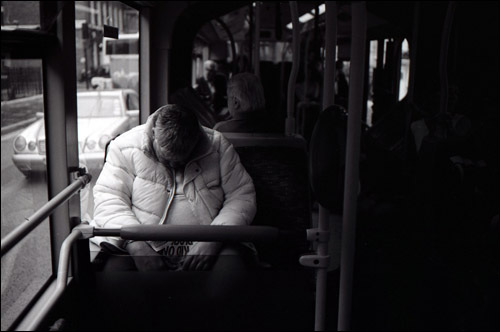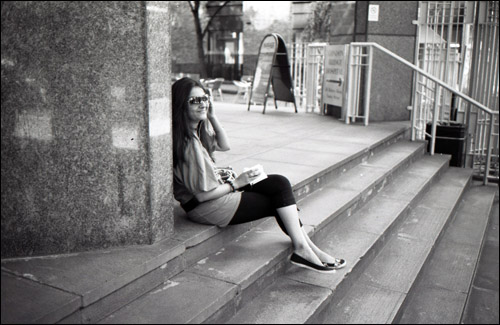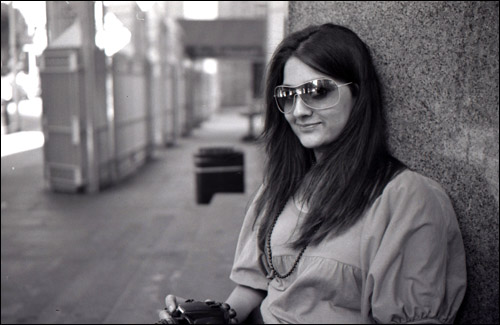 Shopping with Polish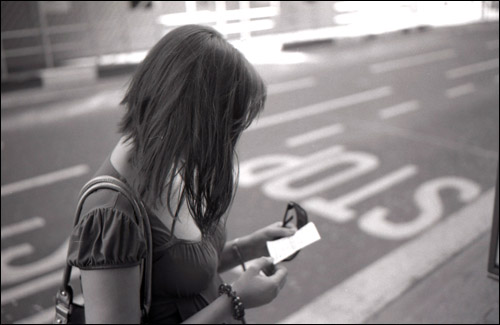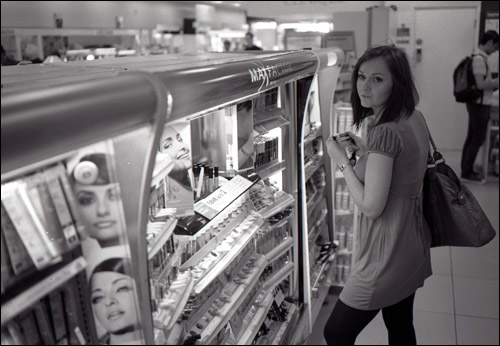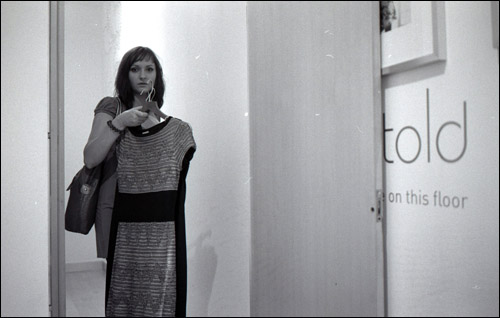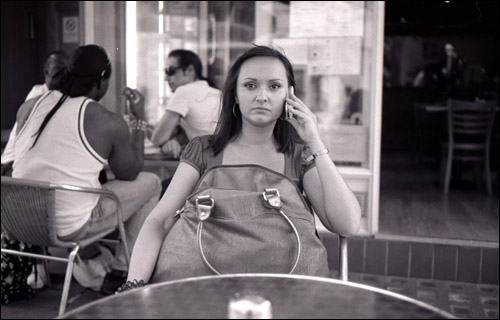 If this is you, feel free to write in.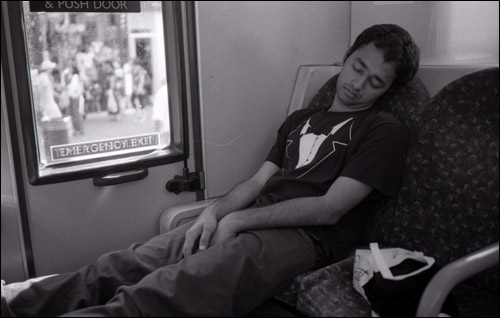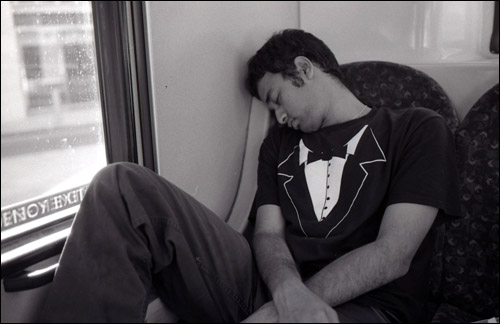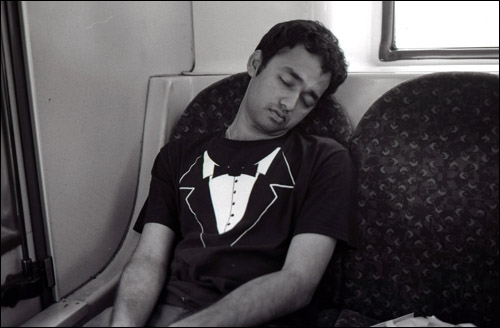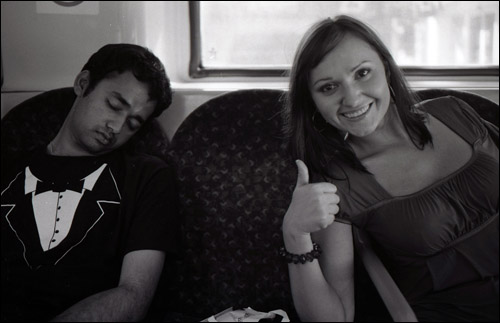 This is Amy. Hopefully I'll be seeing a lot more of her.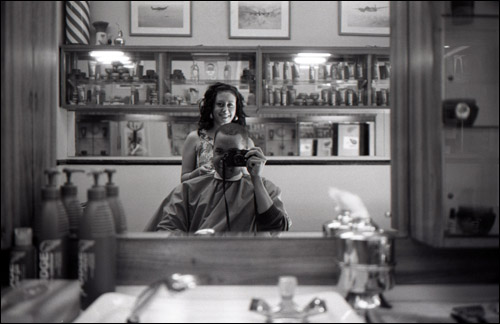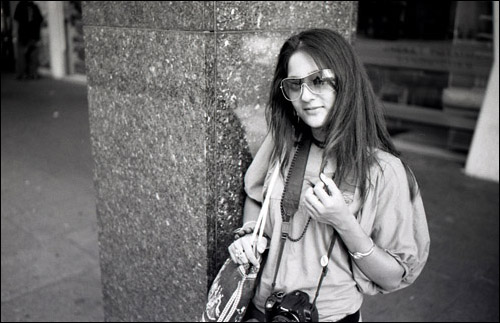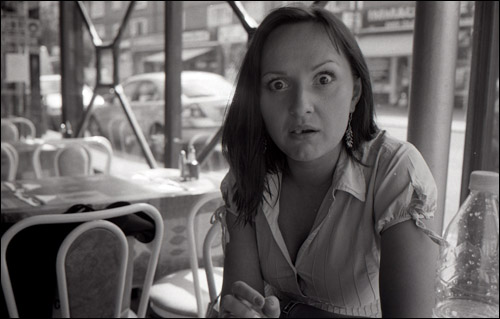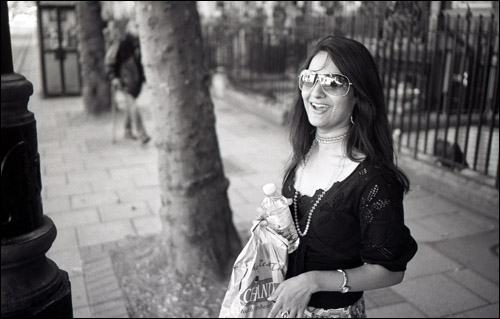 I think this is my favourite portrait of Tanya. We'll always remember this photo for a different reason, though.