Welcome to Harlem.
Welcome to the Apollo Theatre.
Both are mourning the passing of Michael Jackson, Along with pretty much the rest of the world.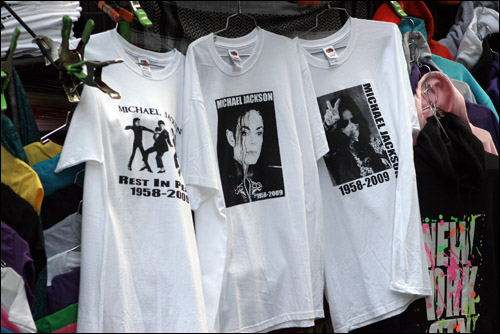 The Apollo turned the adjoining wall into a tribute mural. It was raining when we arrived in Harlem, and the wall was covered in a plastic sheath.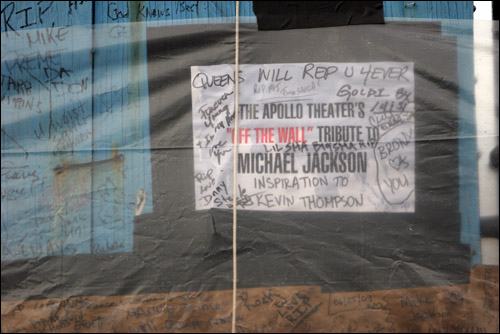 The rain did not stop the tributes.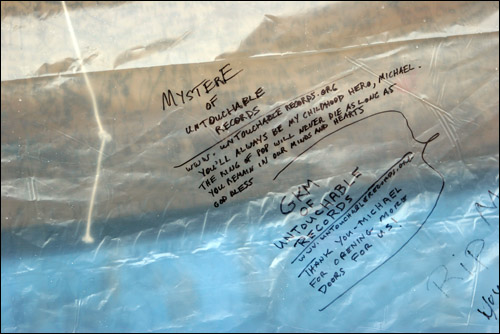 The rain eventually wore off, and the covers were removed.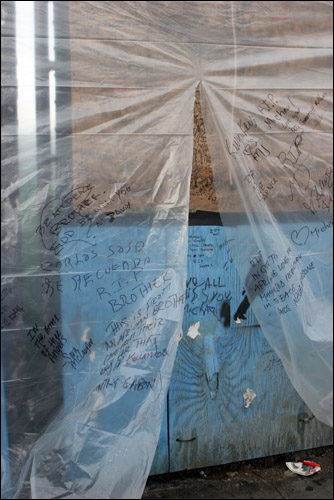 People from all backgrounds came to pay their respects; I guess this shows how Michael Jackson's music crosses various boundaries.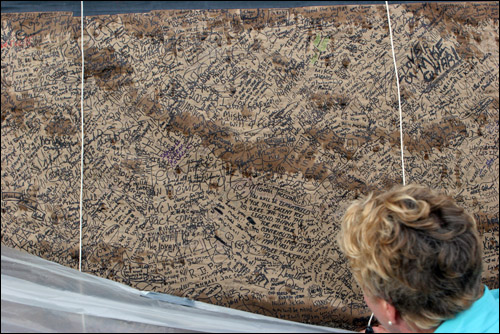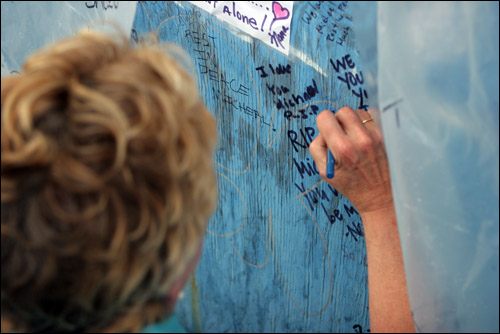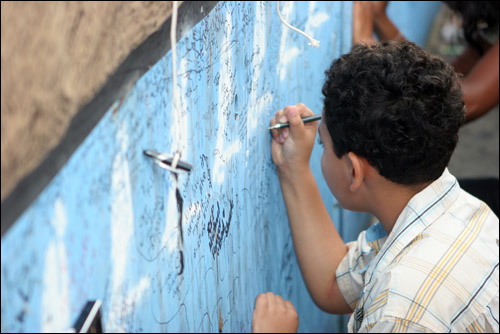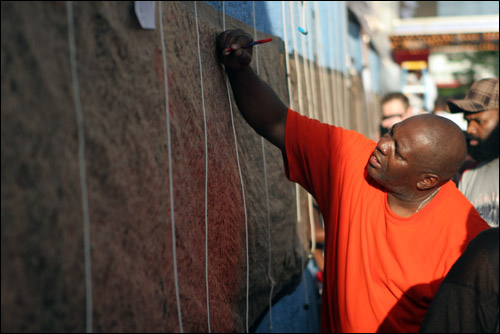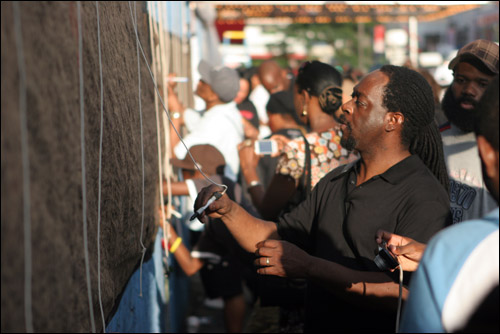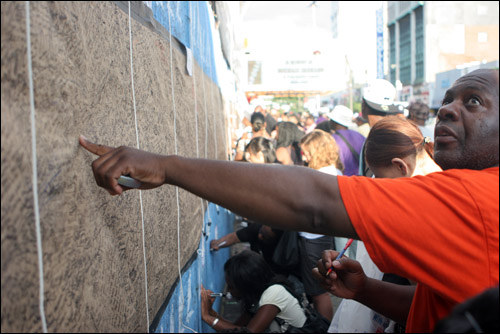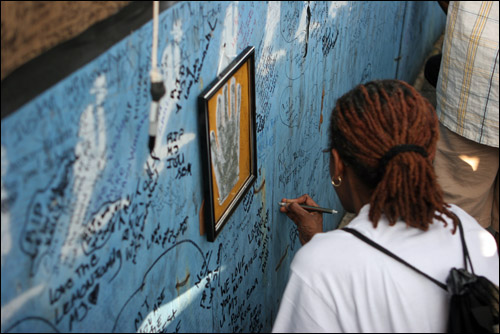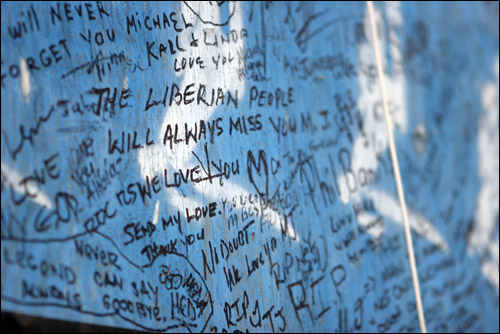 Outside the entrance to the Apollo, a shrine of sorts had been created, and people had gathered outside to leave notes, flowers and sing.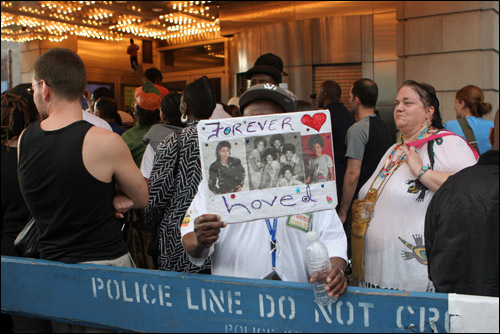 MJ memorabilia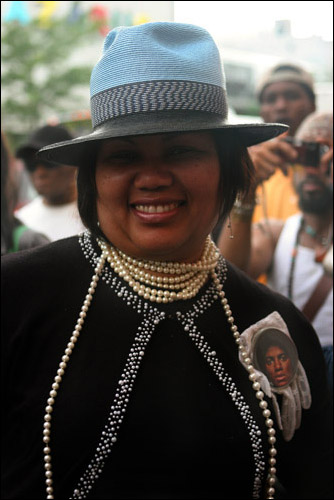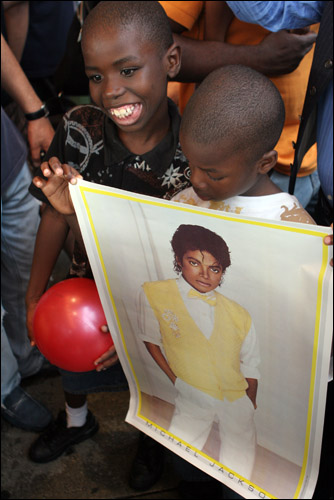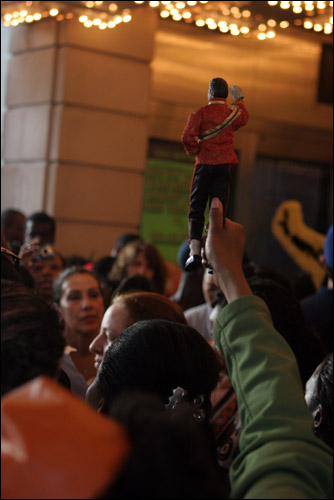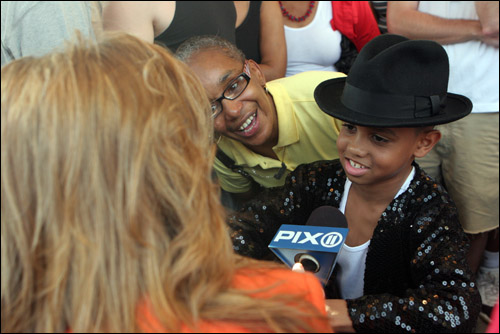 The entrance. You can click some of the images below to read the messages.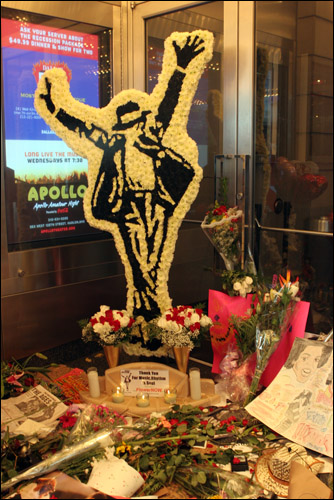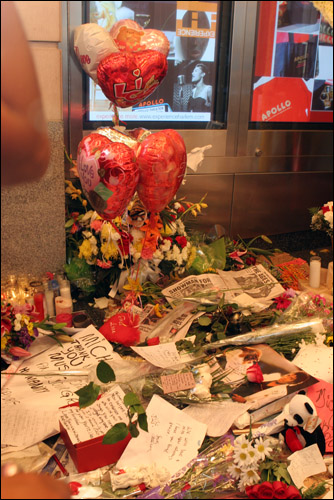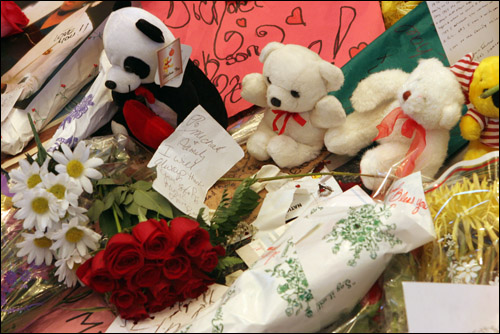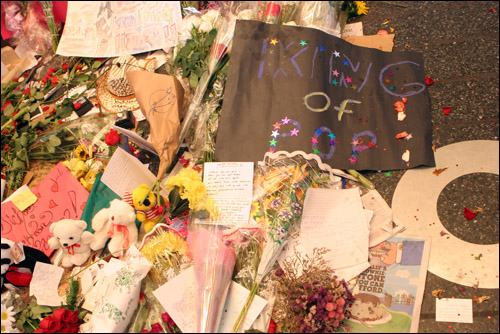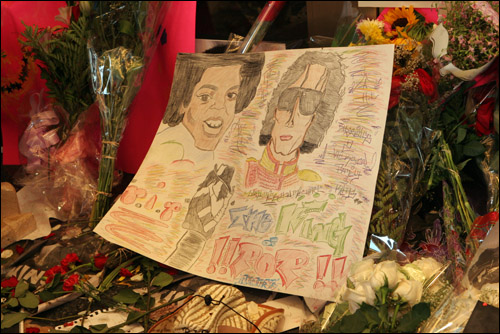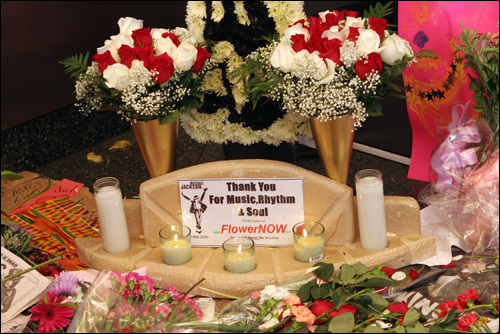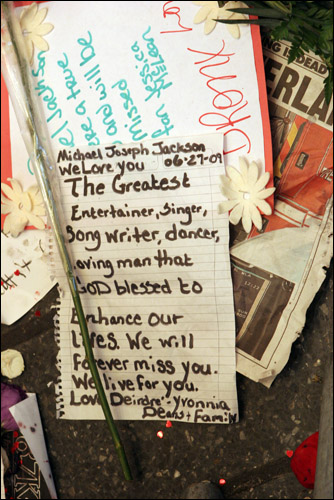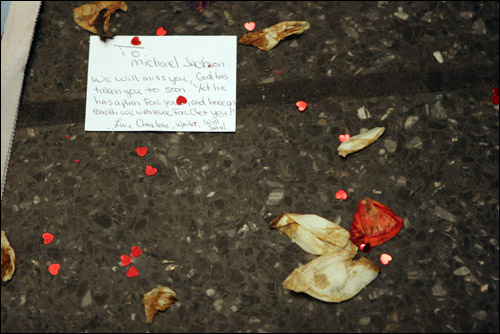 Goodbye Michael.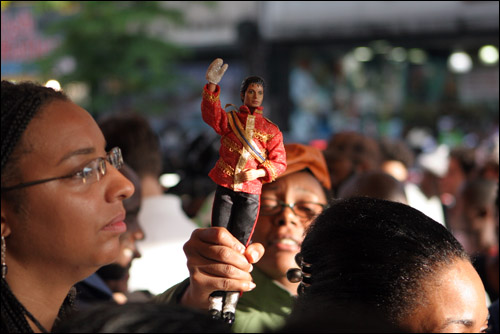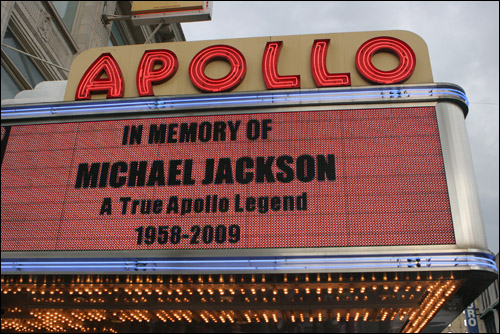 Geeky stuff: Canon EOS 20D, 24-70 f2.8 lens