In & around London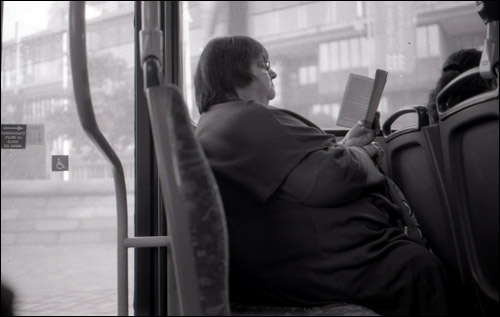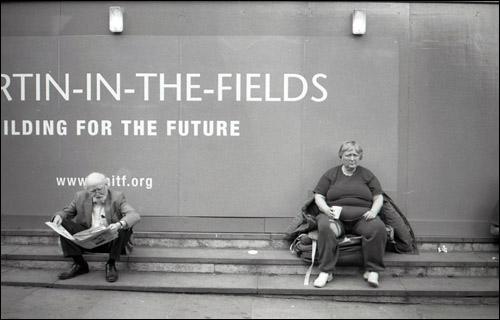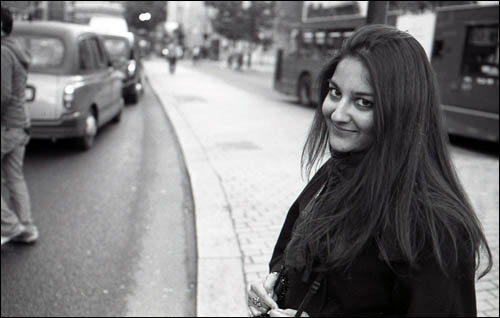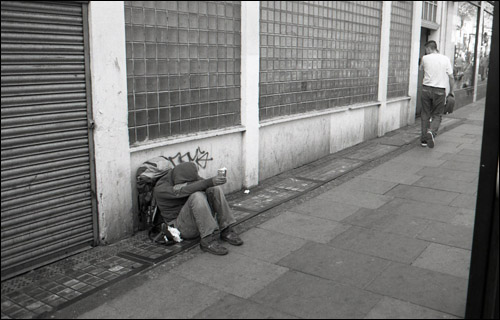 Went to Wales on the weekend for a spot of gorge walking & high ropes. I took the Bessa R2M, some APX 100 and some Superia 200/400. Ran out of Tri-X before the trip and didn't manage to get any on the way. Bah.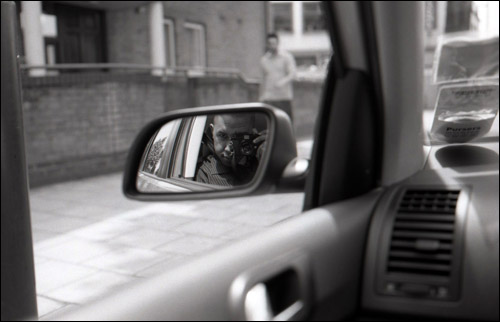 'What is that vehicle in the distance?' I hear you cry.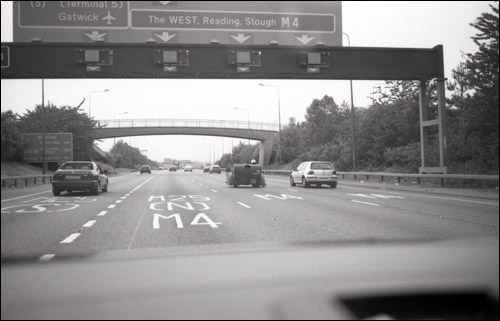 A sofa doing 80MPH, that's what.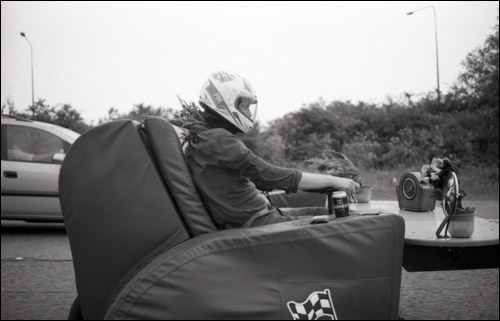 We stopped off at motorway services to use the facilities. This is Gareth.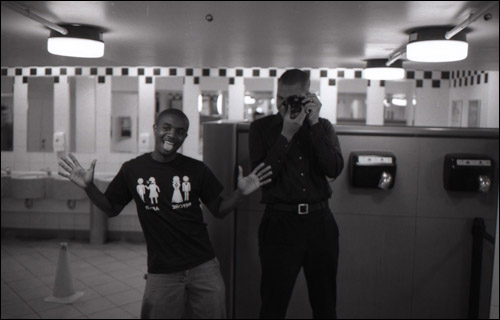 We were delayed by this accident.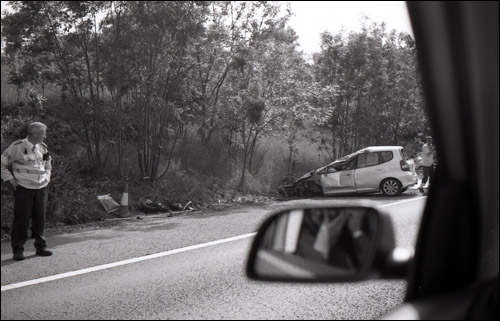 Crossing the bridge into Wales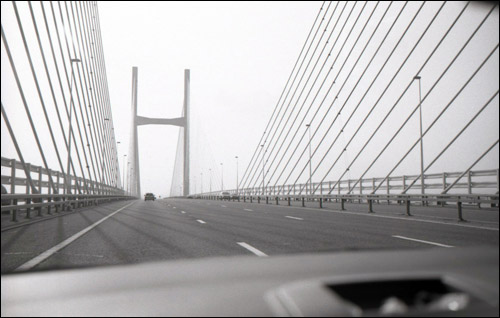 En route to the lodge. Seems to be something in the road here.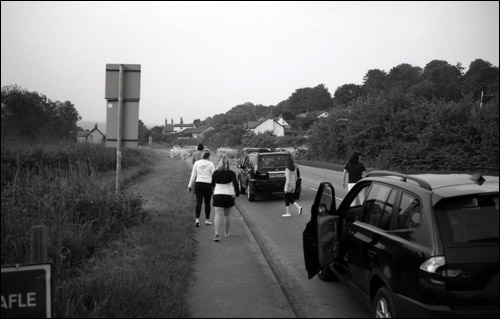 Ah, a huge gang of escaped cows. I should have guessed.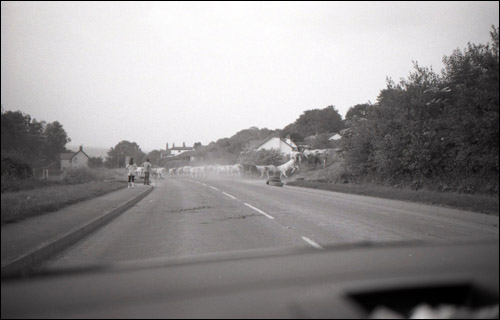 We thought they broke out from here, so we decided to usher them back in.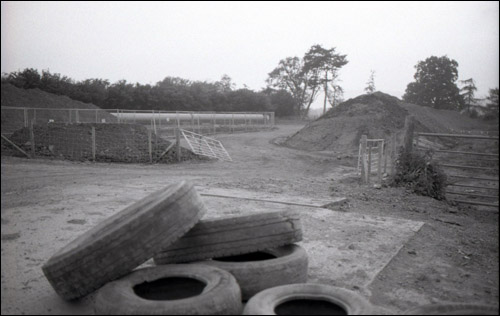 My job was to stand in the middle of the road so they'd keep to one side and run through the gate.

Orderly lines please.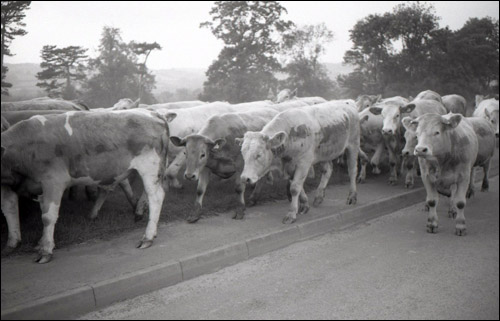 This is becoming a habit.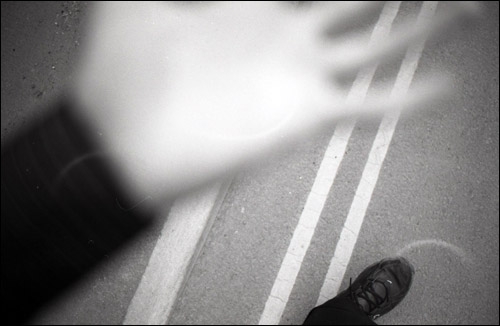 Ewa being Ewa at the lodge.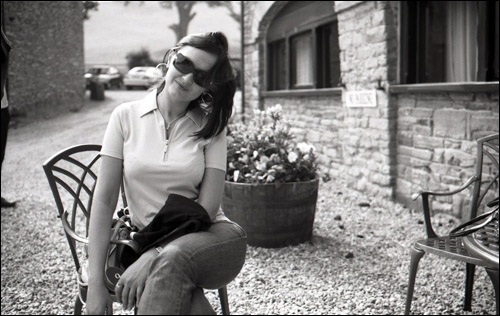 Click here for a bigger version of this.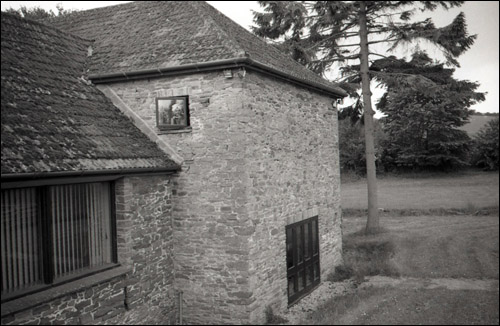 Ewa's view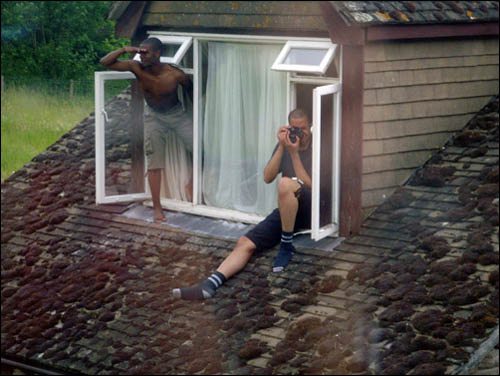 We went gorge walking so my camera stayed in the hotel room. This is a shot Ewa made of us messing about in a gorge. I had mud on my face. She couldn't take part because she broke her collar bone so she walked along the side of the gorge making pics instead.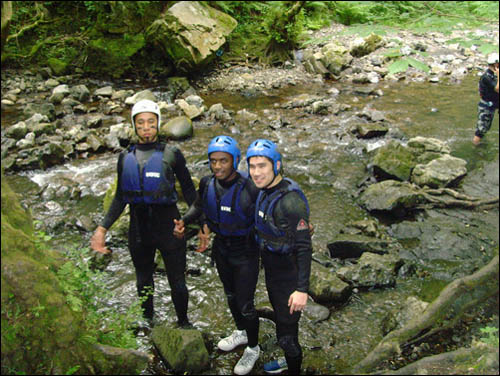 Next day we did some high ropes. Most of the time I was on the ropes or controlling a rope so again not many pics.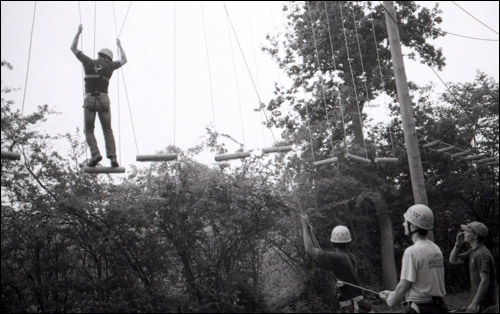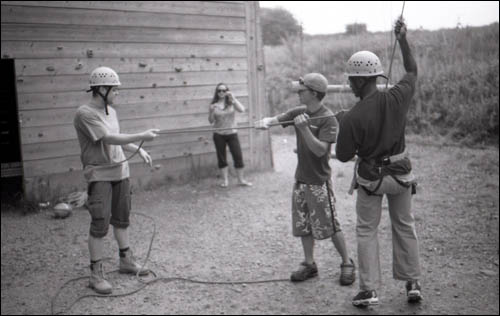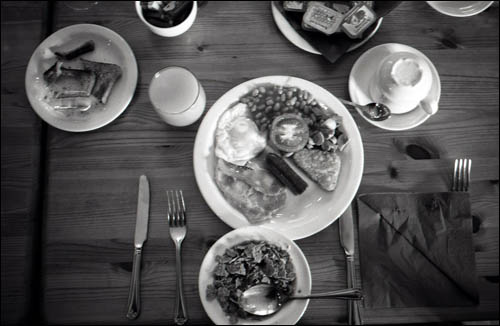 There should be more shots, but it turns out I did not load the roll of superia properly, which was roll two of the three I went through in Wales. Oh well. There were some shots I was looking forward to seeing but I guess the moments were never captured to begin with..