I don't know what I think of how my Tri-x prints come out at metro. I know they could be better but I don't know anything at all about developing so what am I to say. These shots are all from the same roll, yet look different. Anyway this is the recently finished roll of Tri-x @ 3200 I started in America last year.
Less blurry pic of Zoe in Porky's NYC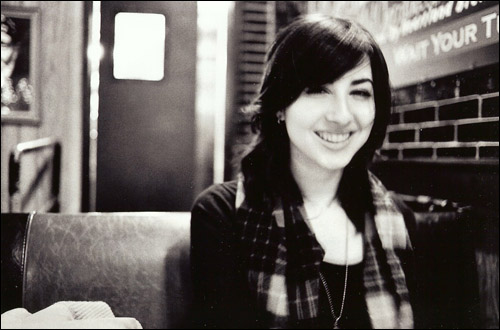 Back in London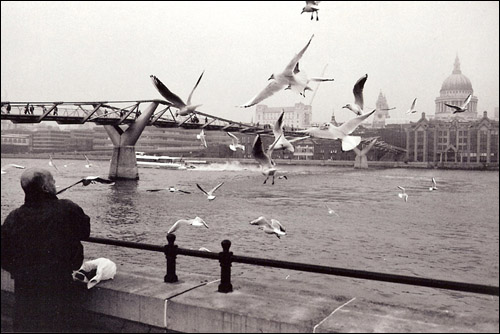 Back in January we went to Battersea Dog's home. Photography is not allowed there. Unfortunately I have selective hearing and took some photos.
I can understand one possible reason why they don't allow photography; because of the bars on the doors to their pens it is easy to give the impression the dogs are mistreated or poorly looked after. This is not the case. The staff we met were lovely, caring and enthusiastic about the animals.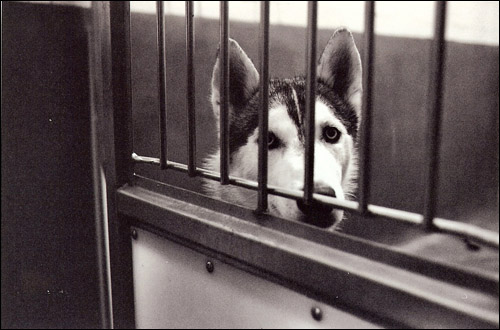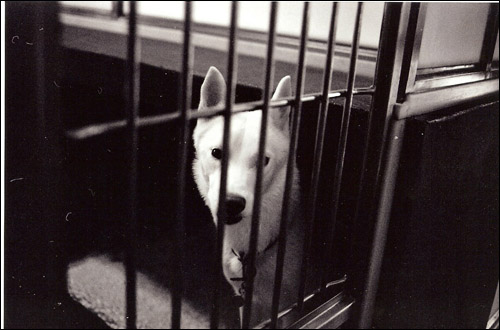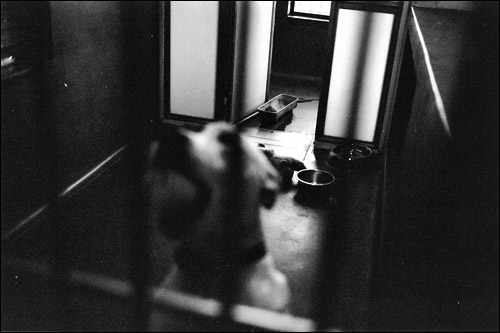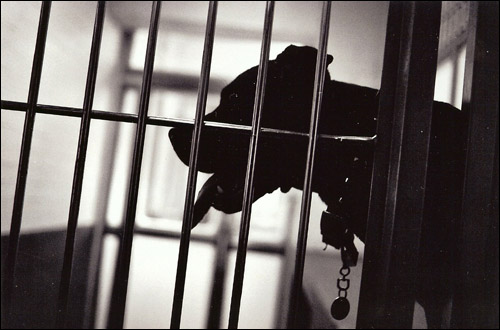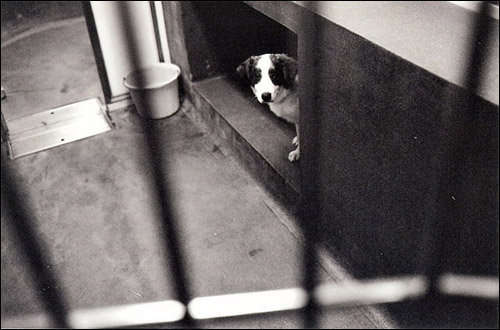 ---
Did you enjoy this post? Why not leave a comment below and continue the conversation, or subscribe to my feed and get articles like this delivered automatically each day to your feed reader.