London Gay Pride 2007. After last year's awesome EuroPride, I am back for London's Gay Pride with my Canon EOS 3 & 35mm f2 lens. Severin you once asked me what the autofocus was like on this lens; it's good. The lens is not USM but the only difference it seems to make is a stupid noise when you autofocus. Pictures made with Fujifilm Fujicolor Superia X-TRA 400 & Superia 200.
Sup

Recognised this lady from last year. She needed her umbrella; it rained the entire day.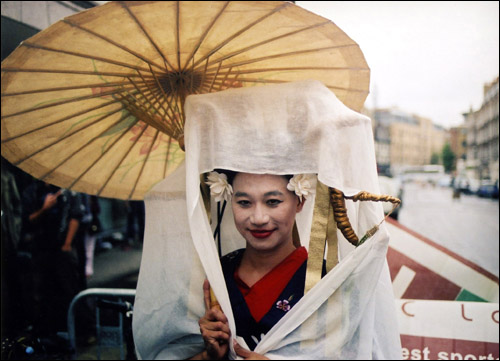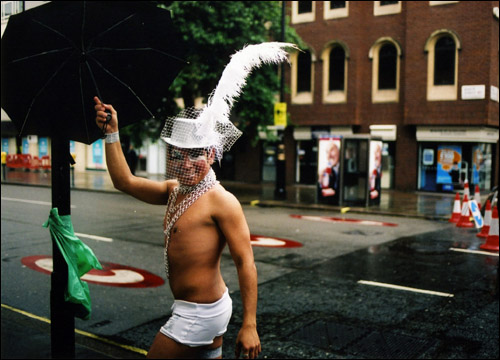 Some did not have the luxury of a brolly.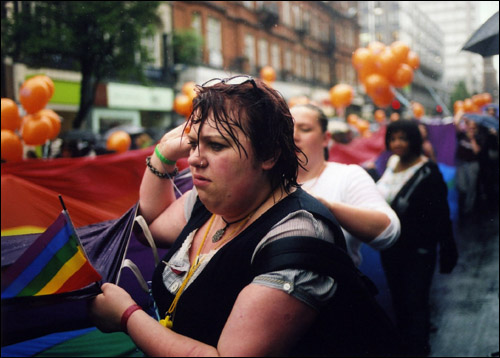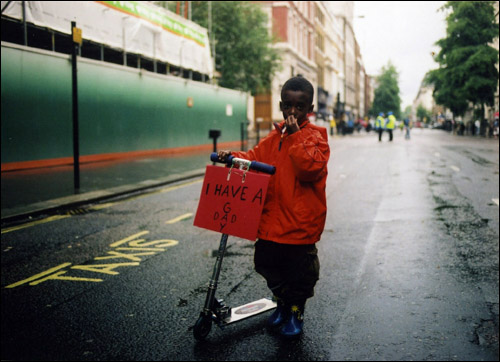 Love her red shoes.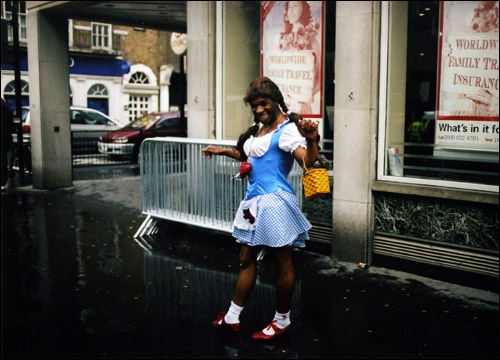 This guy had a tricked-out motorised wheelchair. It featured a beer can holder and a DVD player with speakers, complimented by the crazy frog. Oh and a dildo.

Should have been closer for this pic.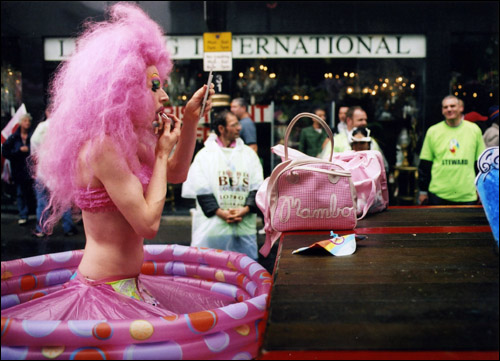 Glamorous yet very accommodating.

These guys were on the front float. I have to say they were my favourite subjects; just look at them!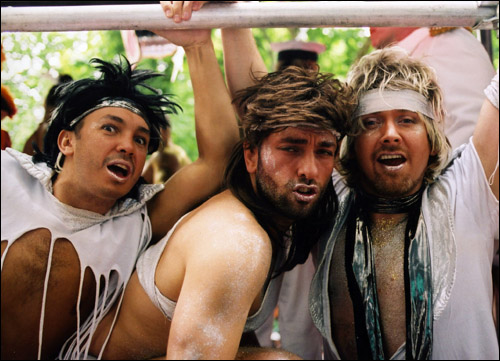 These guys are from FIRE in Vauxhall. It's basically a gay rave and VERY hot inside. Almost all the men inside the club dance topless.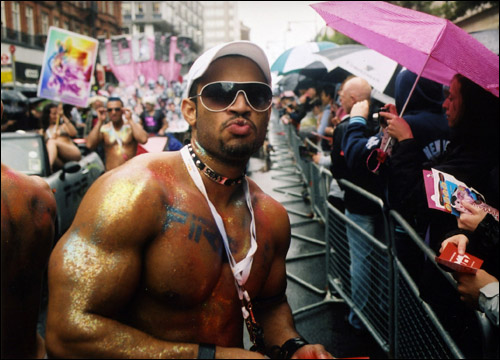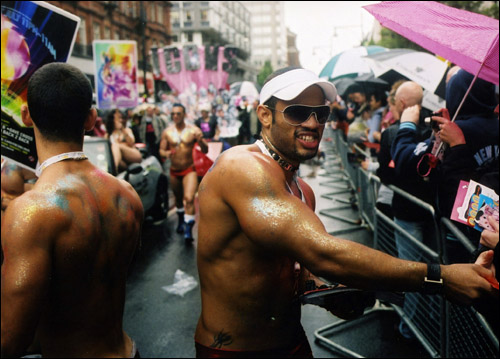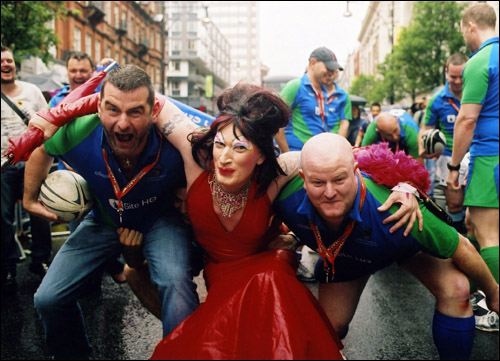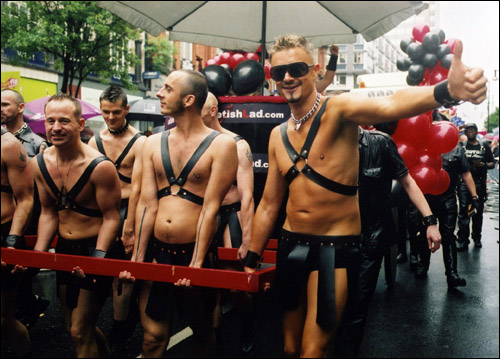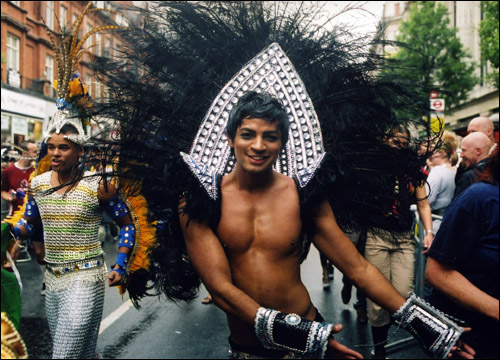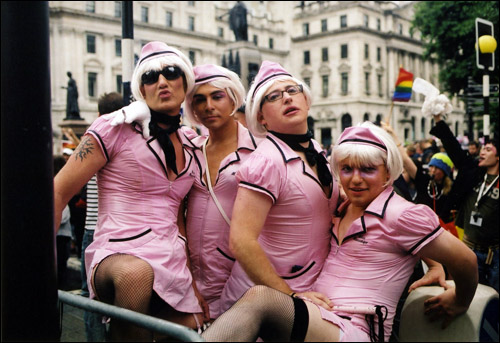 Just before the parade hit Trafalgar Square, a few yards from where a car bomb was unknowingly towed away a day earlier, there was a homophobic bible-bashing picket, complete with its own nazi saluter.
Police would not let me walk past this point to make shots from the front….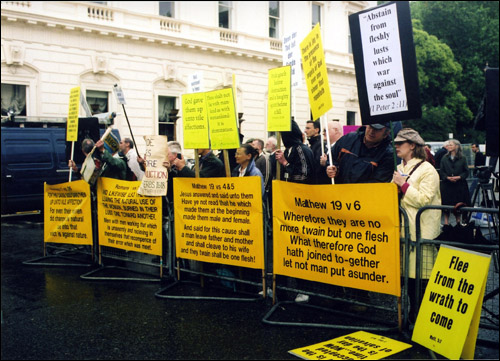 …so I walked around to the other side and waited for the policeman to turn his back to me. Notice the guy with the pink flag. He sneaked past the police to have a go at the homophobes…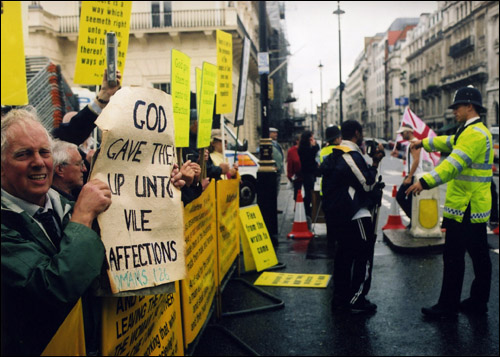 …who all looked in his direction as I made my photo…

…I made another one as a policeman pushed me out of the way.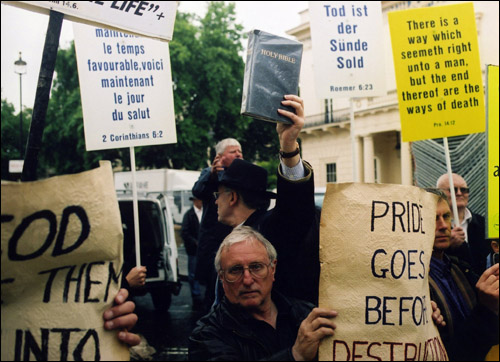 This chap with the microphone was spouting religious bollocks continuously as the joyful parade went by.

The following two shots are not great but I wanted to show the guy doing the nazi salute. He was chattering his teeth as he was doing it. It was one of the strangest things I've ever witnessed. I felt like punching him in the face but I didn't show it.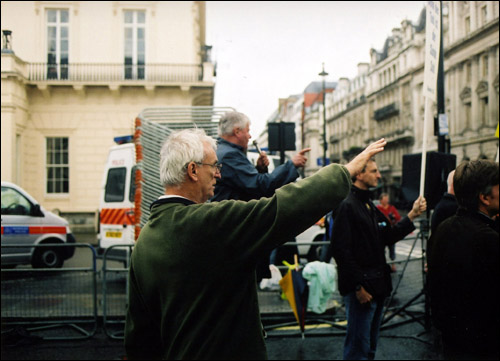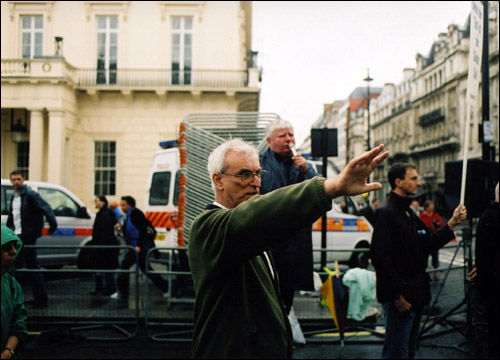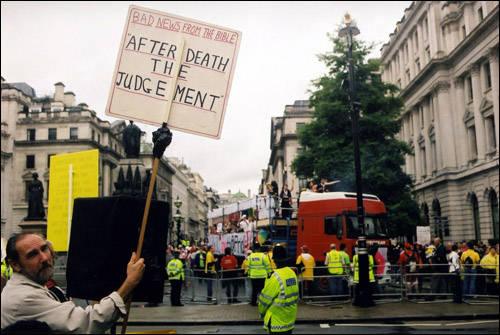 The parade had a message for the picket: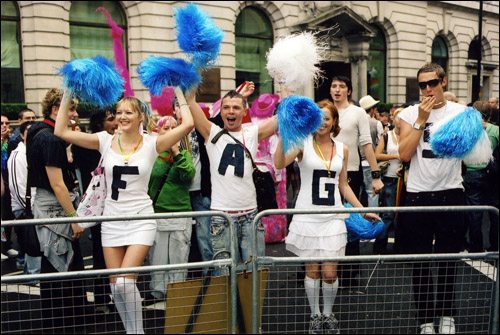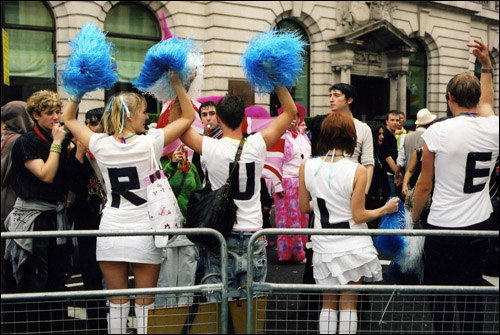 And I'll end the blog entry on that note!