Geeky stuff: Canon EOS 3, 50mm & 35mm lenses, Superia X-TRA 400
I don't remember what percentage of baked beans in the World are consumed in the UK, but it's 85% or more. This pigeon is making its contribution to the statistic.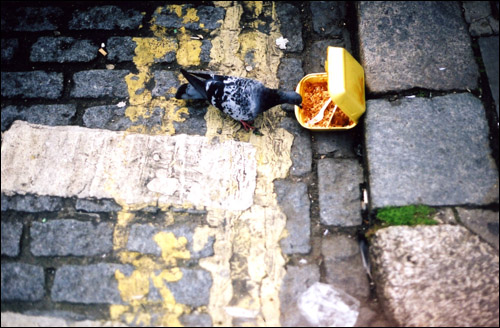 Today there were marches around the world to raise the pressure on the Burmese military to stop arresting/beating/shooting/killing activists and arresting/mistreating monks.
Red headbands were handed out to all. Tanya wore one but I chose to stay impartial. She looked like a native Indian. Someone find her a horse.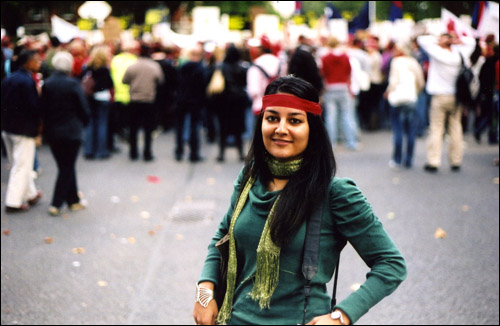 Shot she made of me on Lambeth Bridge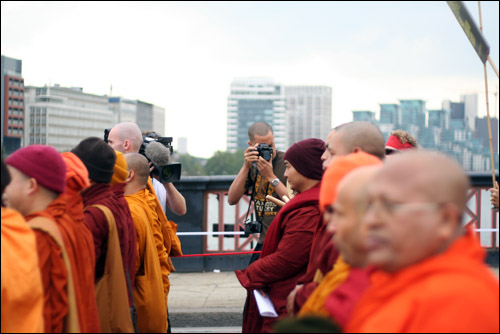 Not many words from me, just pics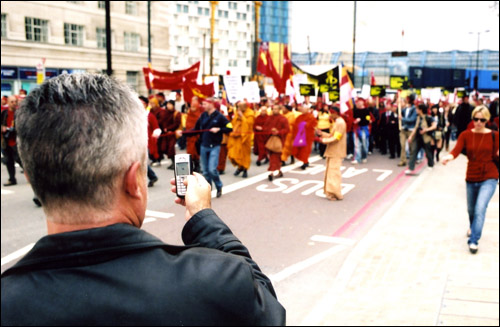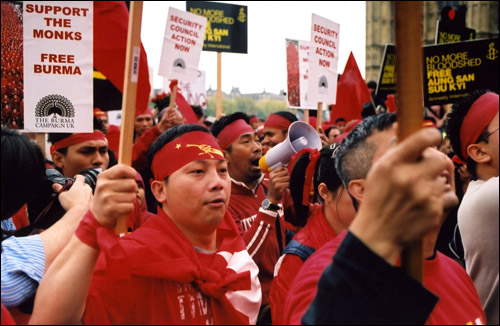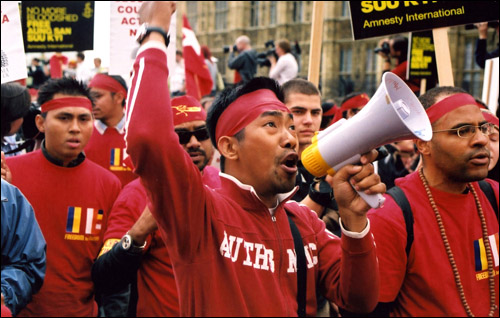 Brian Haw observes the march going by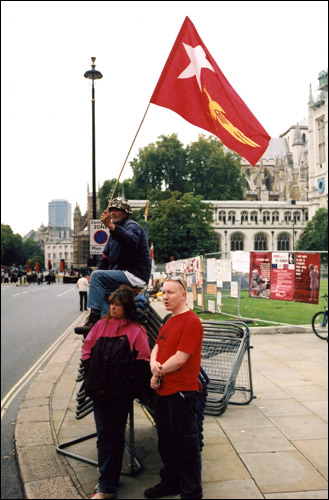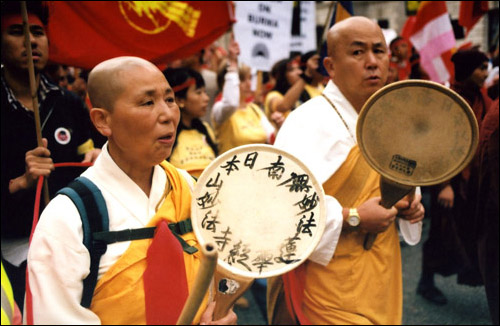 This woman seemed to be writing down a basic description of the protest. No idea why.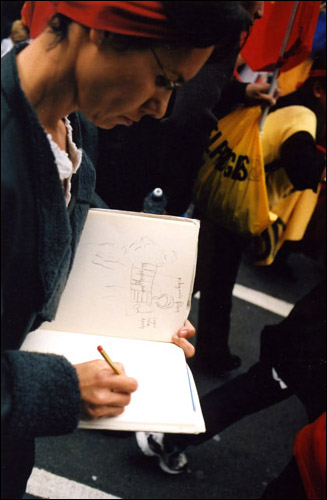 Assume the position(s)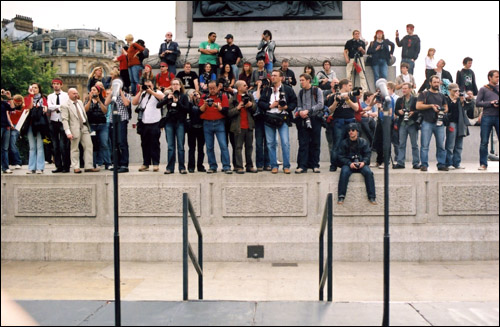 Some prayer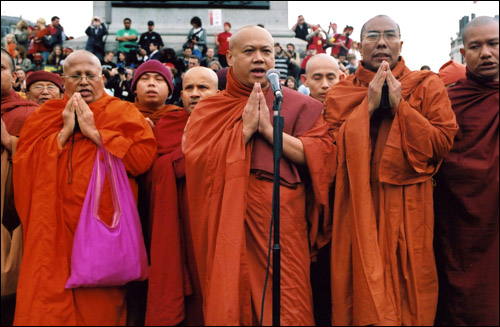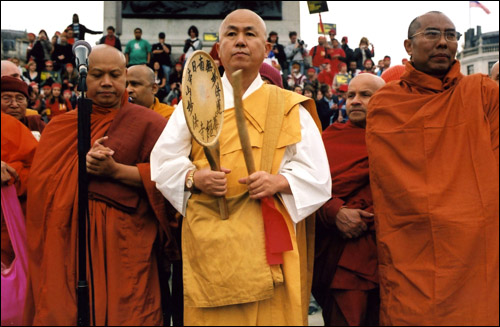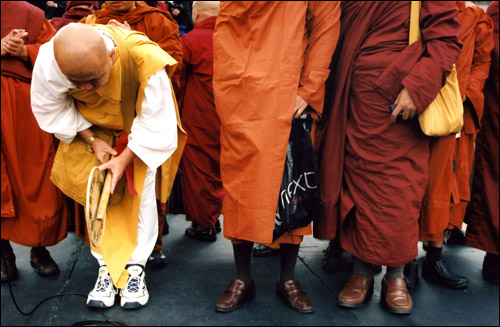 Had my Rangefinder on me as well. Made a few shots.
Geeky stuff: Cosinia Voigtlander Bessa R2M; TRI-X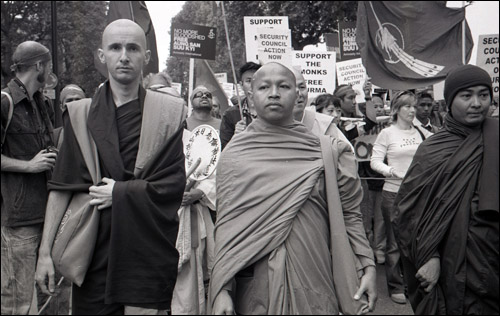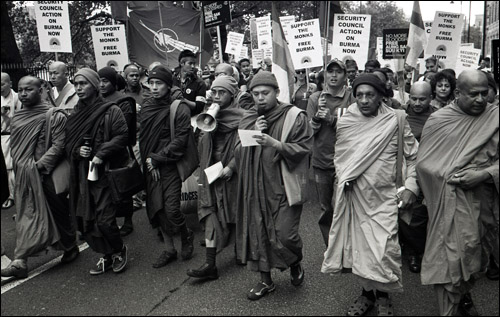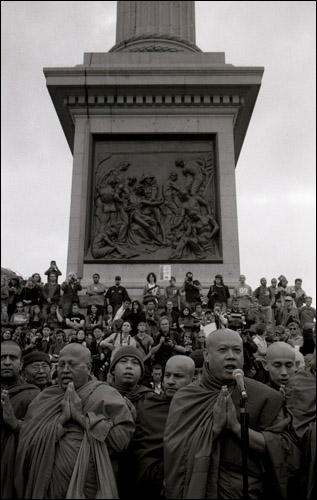 Dead bird. It must suck to just be dead in the street. Someone will probably step on it.