Geeky stuff: (Broken) Voigtlander Bessa R2m with 35mm Ultron and TRI-X 400, Casio Exilim, Canon Powershot A95, Panasonic SDR-H250

Back from Latvia and Lithuania. But first…
London
Charlotte was in town from France this week. I think we would make good game show hosts.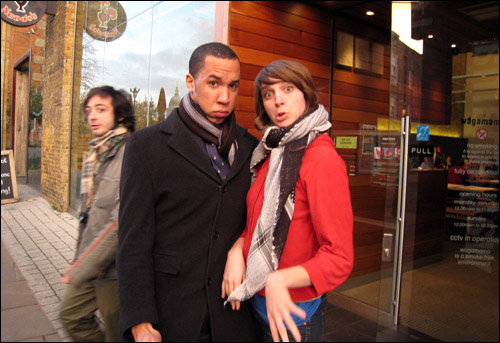 Someone seems to have been burning the candle at both ends. Someone else has not been exposing correctly.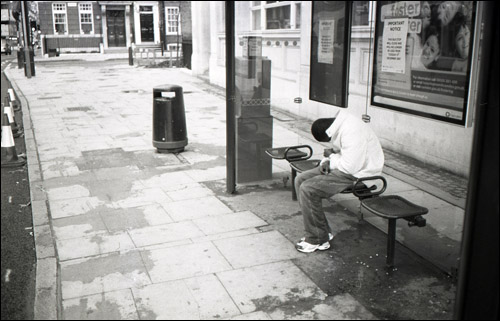 If you've never been to London's Borough Market, what are you waiting for?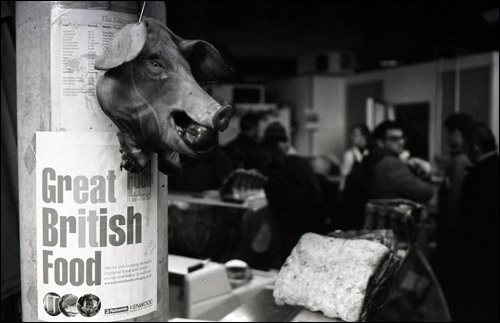 Pheasants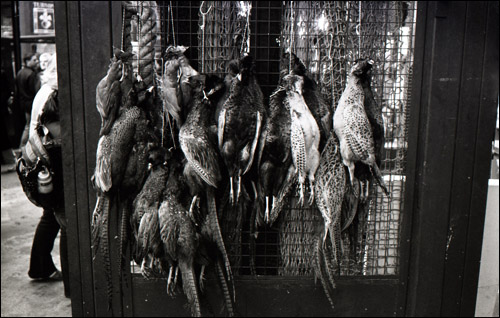 It's not just meat, either. Half the market is meat related; the other half is cheese, sweets and other vegetarian friendly goods. Perfect place to pick up picnic goods.
Edinburgh
Popped over to Scotland for a day. Next time more eating, less pictures. Or do I mean the opposite?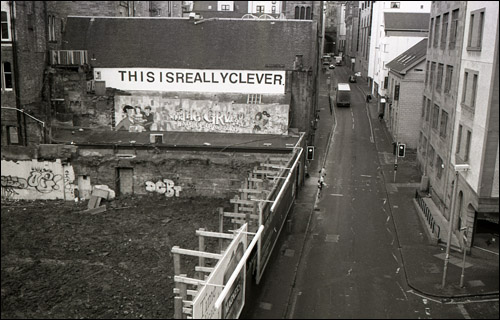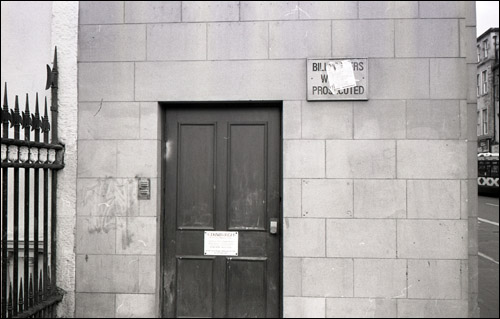 Oh look, it's the Indian again. Still no horse.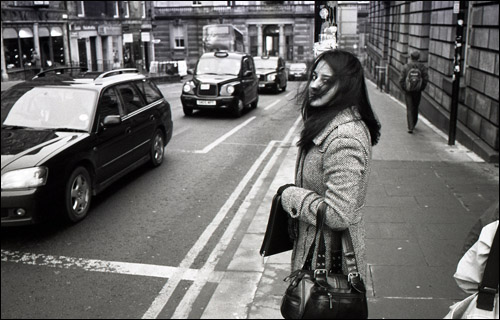 She'd make a most enthusiastic castle guard, non?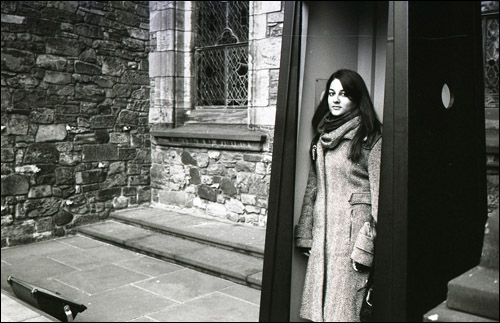 No trip to Scotland is complete without eating a Haggis. For those of you wondering what a Haggis is, it is Lamb lungs/heart with oats on top. It tastes like minced meat. Shame the pineapple juice was off.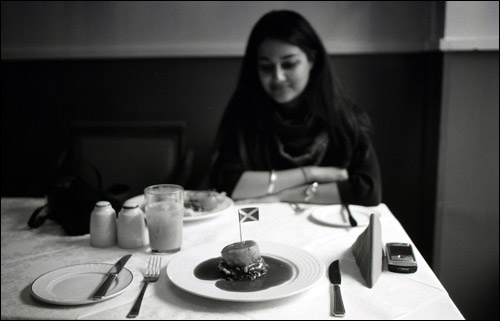 Lithuania, Latvia
I broke my camera as soon as we arrived in Riga. I was helping someone with their luggage and the camera hit the deck. Now the focus does not work properly, the focus or aperture ring is loose and it was so cold the battery did not work either. At least it was still capable of taking shots!
I made a bunch of photos in Latvia on a roll of colour film. Unfortunately that roll of film is missing, so the blogging has to begin in Lithuania. I know some Latvians were waiting for my photos with interest – I am sorry! Still trying to find the film. All colour photos below are from Yassin's digital compact.
Šiauliai
We got a bus from Riga, Latvia to Šiauliai, Lithuania on the way to Vilnius to visit the Hill of Crosses.
The bus from Šiauliai dropped us in the middle of nowhere. The bus continues down this road, whereas we had to back-pedal a bit and walk down a 2KM road, dragging our luggage.

Videos contain profanity!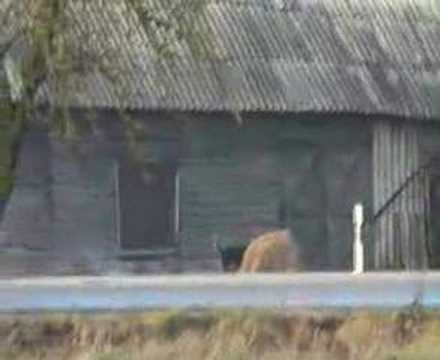 A little further…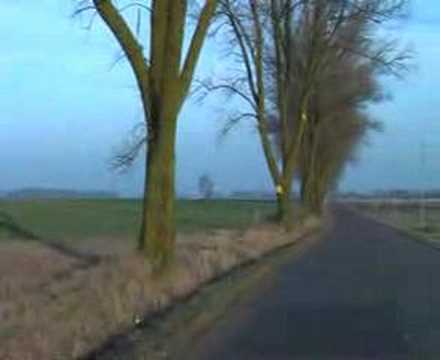 Success!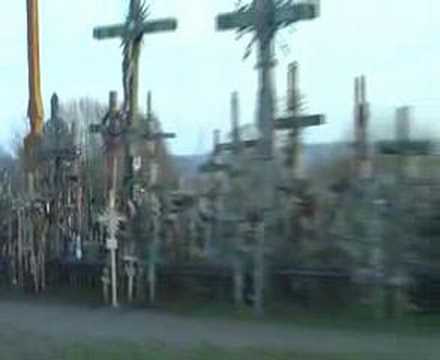 I finished the colour roll here. I only made one photo on the black & white roll at this location.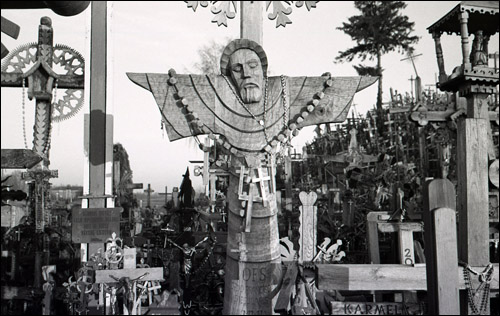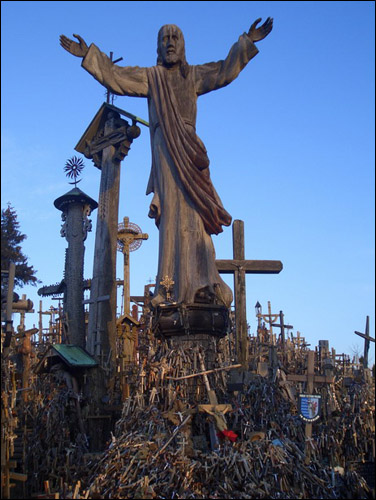 Eventually we made it back to the bus stop – ten minutes after the 15:07 bus back to Šiauliai. Next bus? 17:32.
You can just make out a faint 'FUCK' written under the timetable. My thoughts exactly.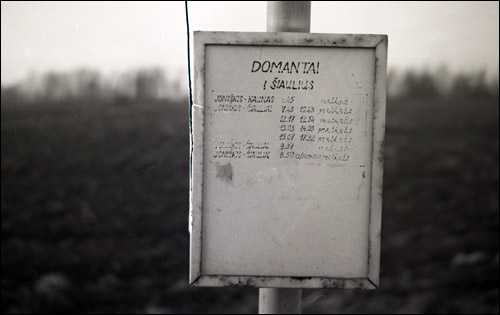 Ah well, 10 KM luggage drag back to Šiauliai is the only option in this situation…

Vilnius
Cathedral Square, Vilnius. This is the most pimping church I have ever seen. And the cleanest. This is where we spent NYE with hundreds of other people, all setting off their own fireworks.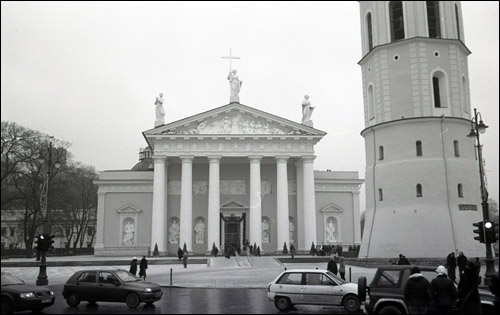 There's a nice view from the top of the castle at Gedimino Hill. Gotta walk up the side of the road, where the grit has been laid.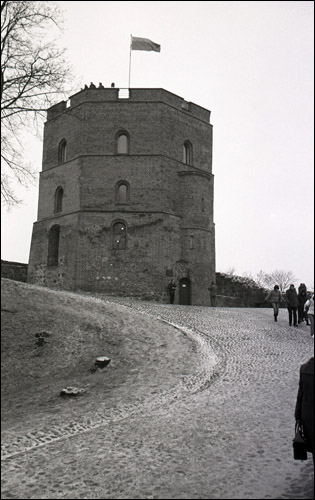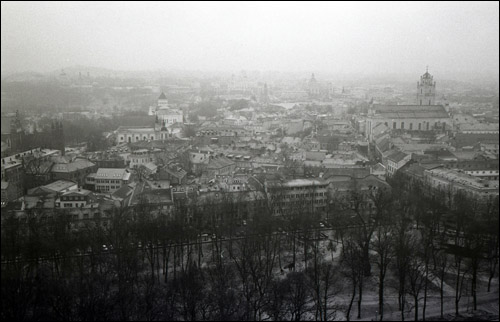 Rabbit for lunch in Pegasus. Formerly known as G-lounge if I am not mistaken.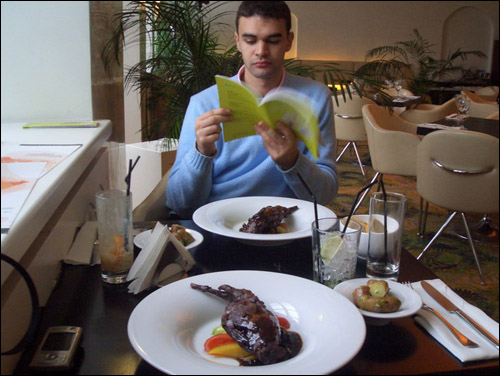 Užupio is an unofficial republic in Vilnius, complete with its own constitution.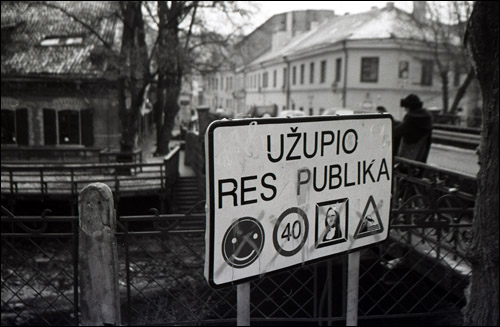 When people get married they engrave a padlock and lock it on the bridge leading to Užupio.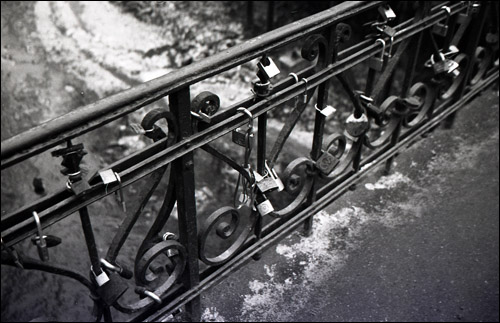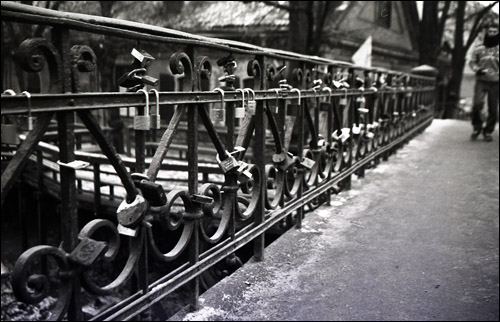 There are lots of derelict buildings in this area, off the main streets. It feels like a slum, walking down the side roads.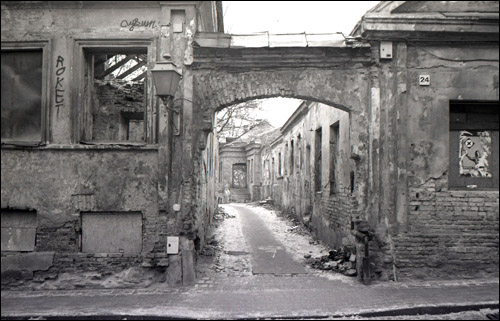 Goth looking teens hang out in these buildings.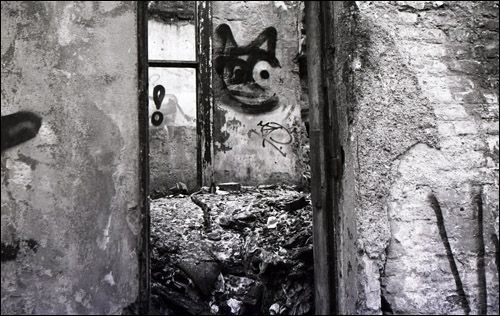 New Year's Eve: Snow.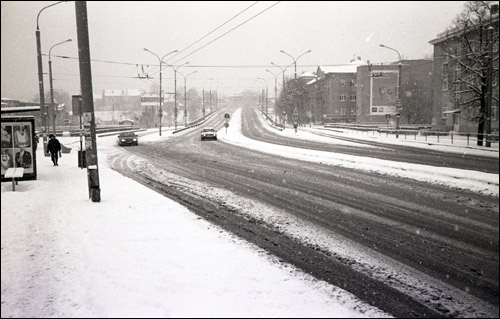 Not every car will start today.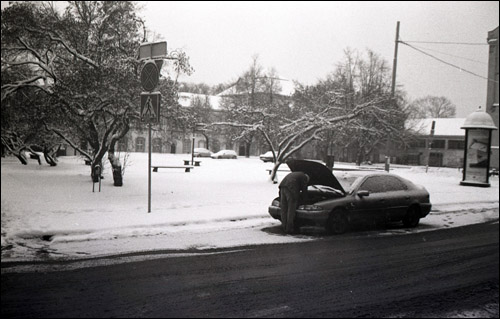 Sober in the morning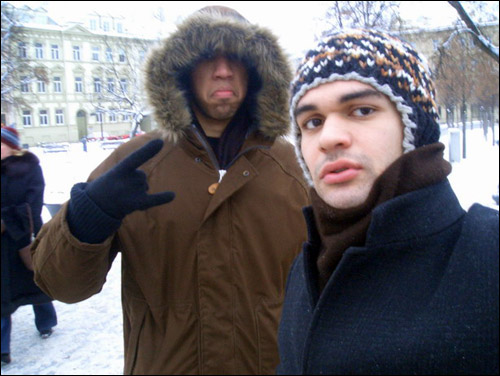 Not so sober behind the bar in the night. I already want to go back, we had so much fun with everyone in this place.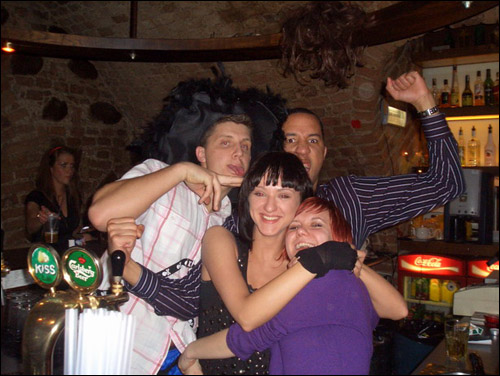 Just before midnight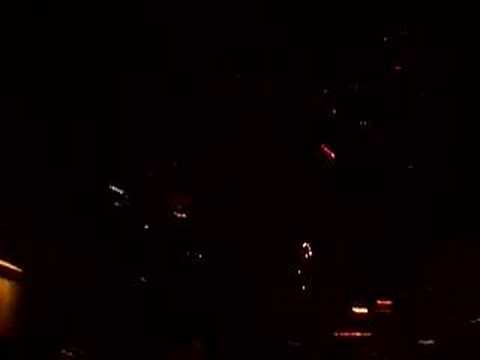 Midnight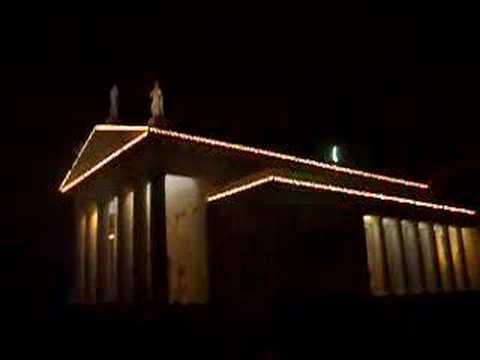 New Year's eve in Vilnius official verdict: Awesome.
Beaver is a good cure for a hangover. Who knew?