Nobody has a piss up like the Kiwis do. Fact.
The 6th February is Waitangi Day for the people of New Zealand. It is the day the Treaty of Waitangi was signed in 1840. It is also an opportunity to come together and get absolutely rozzered. Since the 6th February fell on a Friday this year, the London celebrations took place today, Saturday the 7th February.
Pub Crawl
Every year they start do a pub crawl on the Circle Line and visit the following locations.
Paddington – Pride of Paddington
Bayswater – Bayswater Arms
Nottinghill Gate- The Old Swan
High Street Kensington – Prince of Wales
Gloucester Rd – Stanhope Arms
South Kensington – Zetland Arms
Sloane Square – Oriel
Victoria – Duke of York
St James Park – The Old Star
Westminster- Red Lion
Embankment – Queen Mary
Temple – Temple Walkabout
I slept in and joined them at Parliament Square, near the Red Lion.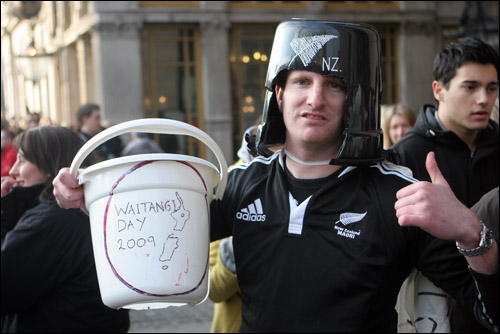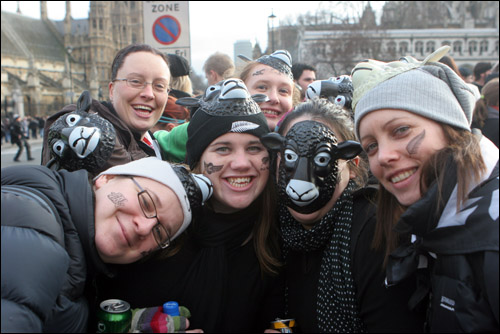 They wanted to show off their skirts as well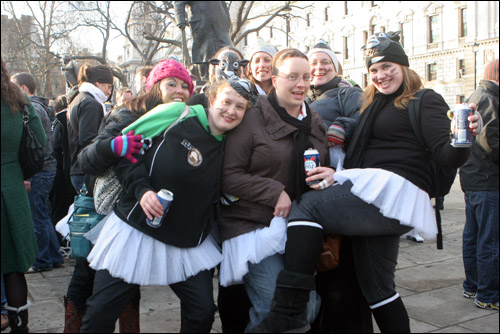 This girl had already had a truck full of alcohol but stepped up to the plate for the funnel

Ninja Nun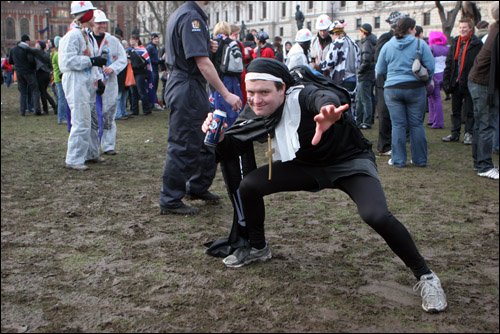 This guy on the left decided I was Jay-Z; apparently he was The Rock.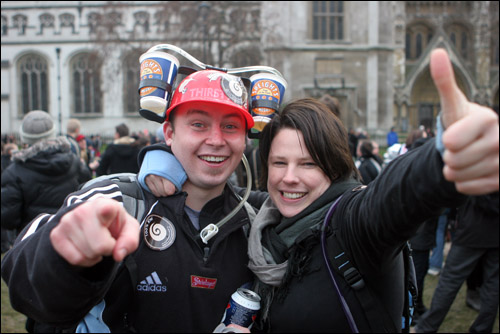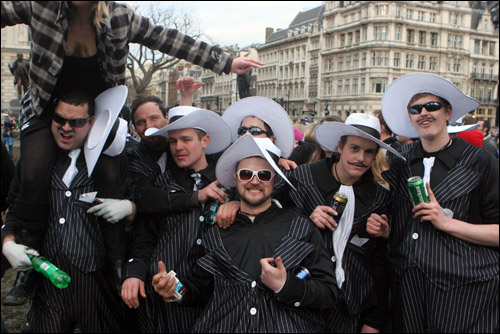 At 4PM, tops were taken off and the Haka was performed. Unfortunately there were so many people in Parliament Square I missed it! Cue 'camera-in-the-air' shooting blind mode.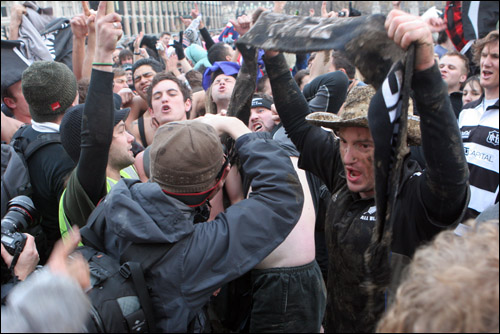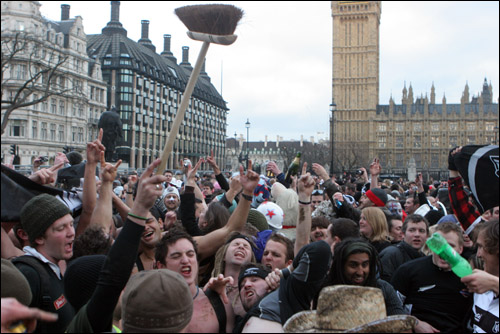 I think this photo sums up the celebrations pretty well, though.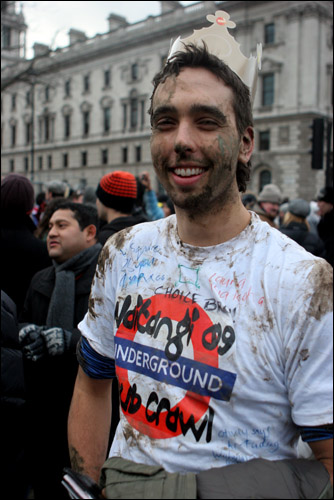 Waitangi Day London 2009!
Geeky stuff: Canon EOS 20D, 24-70 f2.8 lens