July 28th, 2009 by

James
General directionless blog from my recent time in NYC.
I recently went to America with the chaps below. From the left: Gaurav, Ryan and Gareth. Vince on the right is a friend who lives in Philadelphia.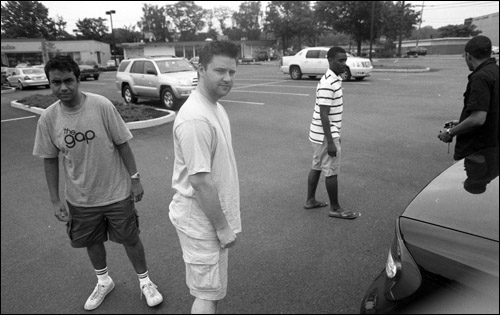 London
Made this shot of Gareth in the airport back in London. Nicole Sherzinger from The Pussycat Dolls was standing behind us. She's smaller than she looks on TV.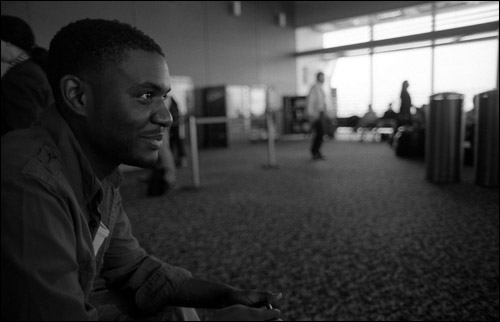 New York
Vince met us at JFK airport with his car and drove us to the house we were all staying at in the Bronx, near Gun Hill Road. Ryan jumped in the front seat for the trip. It was the first time he (and Gaurav) had met Vince.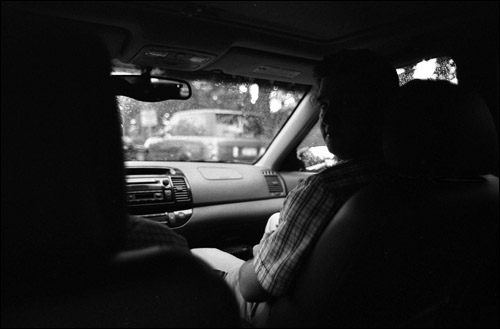 We got the subway to Grand Central Station…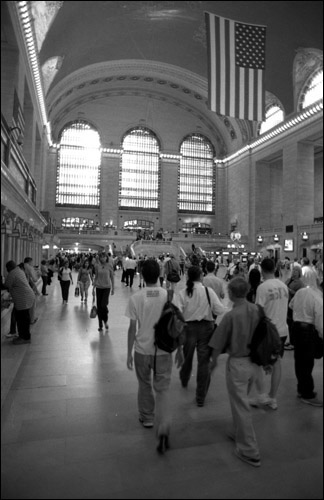 ..then walked to 42nd Street / Times Square.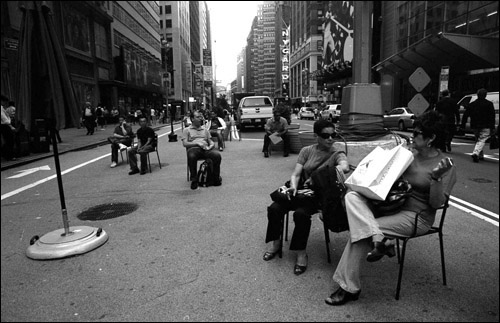 Mayor Michael Bloomberg has pedestrianised Broadway between 42nd and 47th street in order to try and improve traffic in the area. Chairs have been laid on the closed section of the road and are proving extremely popular with residents and tourists alike, around the clock.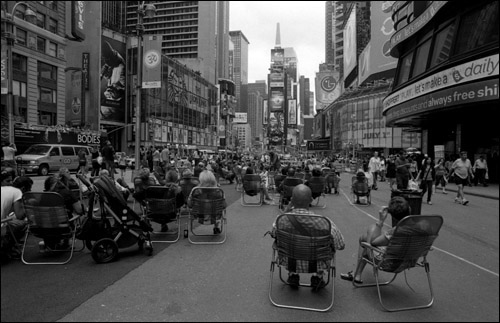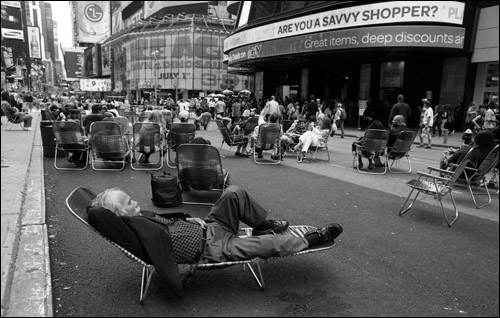 Zoe met up with us in Times Square. She hates Times Square, lives in Brooklyn and hangs out in the lower East side. She took us to Chelsea to find a place to eat.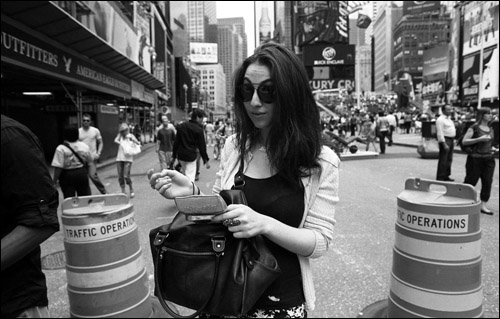 We ate at a sub-par restaurant after at least one person  in our group clashed with practically every attractive food establishment in Chelsea.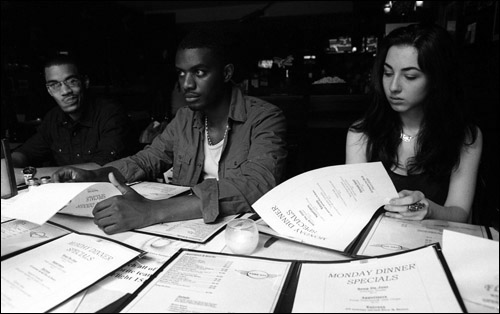 You don't really find these in London. Space like this would be built on, with little regard for parking space.

Back to the Bronx
We returned to Times Square until late, then tried to get home. Little did we know the standard line to Gun Hill Road does not run late. We were not the only people waiting.

Sleeping on our feet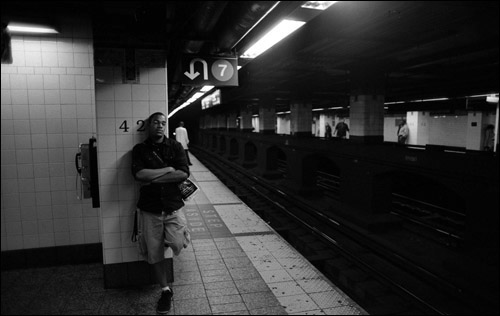 From film to digital
Bumped into a Hello Kitty. I asked for a photo and she said (in a Chinese voice) "One dollar".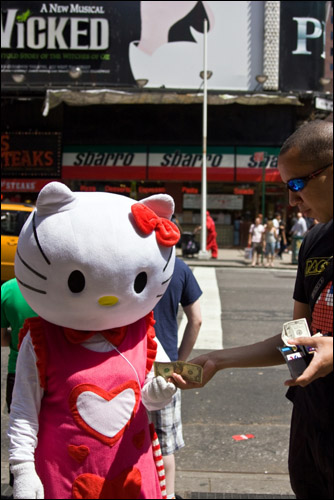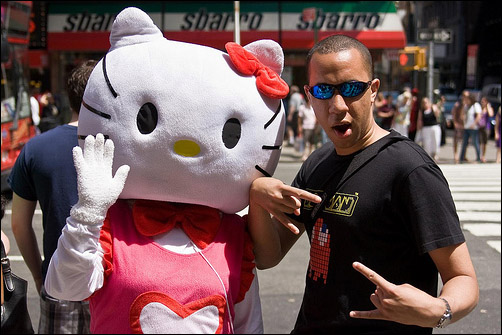 We also kept bumping into these Turkish girls, so I kept invading their photographs.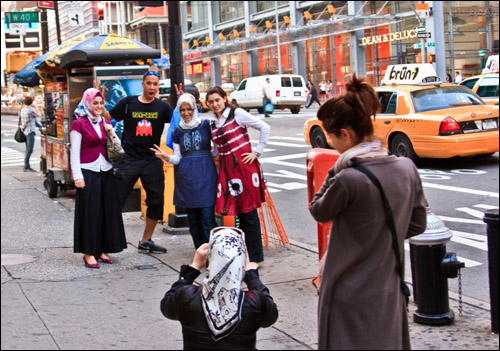 Chinatown. This guy seemed to take interest in this photo.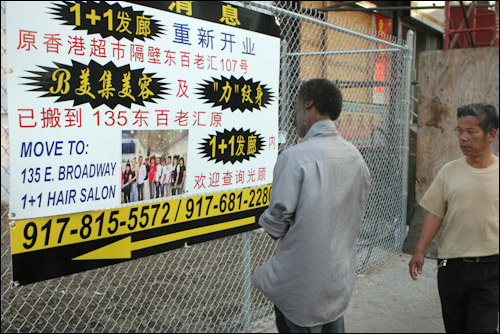 Then started a Karate kata.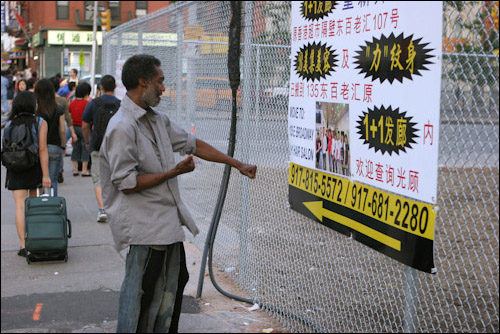 Saw these at a store. I asked the guy what they were but he refused to tell me. We thought they were cow penises. Apparently it is a shellfish.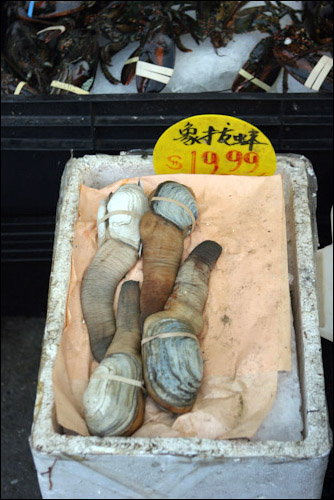 Brooklyn
We had dinner at Zoe's house. I brought some wine along as a token of thanks to her mother for cooking for all of us.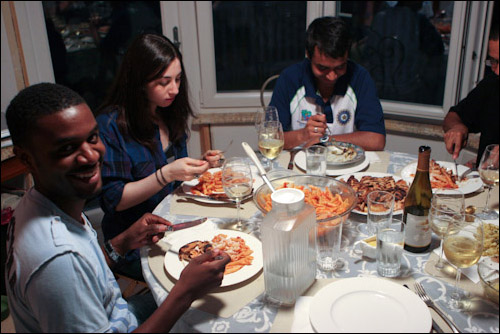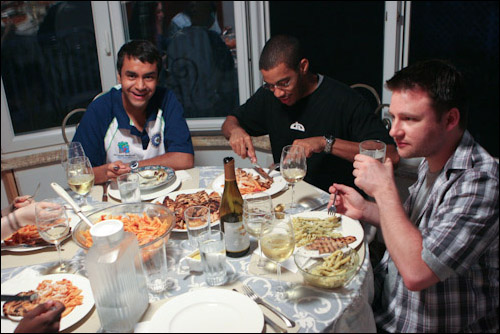 Give me parmesan and I will put it on everything. I don't discriminate with my parmesan.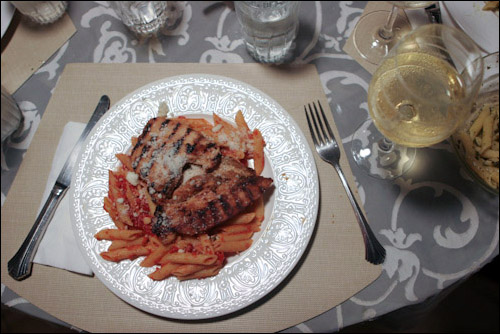 Zoe's dog Gucci ends the blog entry.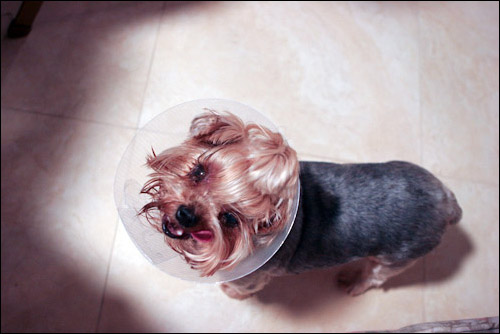 Geeky stuff: Voigtlander Bessa R2M; 35mm 1.7 Ultron; Agfa APX 100.
Posted in USA |

1 Comment »