July 14th, 2009 by

James
We spent a day in Philadelphia looking at the murals and visiting Eastern State Penitentiary.
Ocean City
The day started in Vince's Ocean City beach house. Vince and I got up early, went to the store, got some whipped cream and ambushed Zoe. She was not amused, and did not talk to us for ~2 hours. :)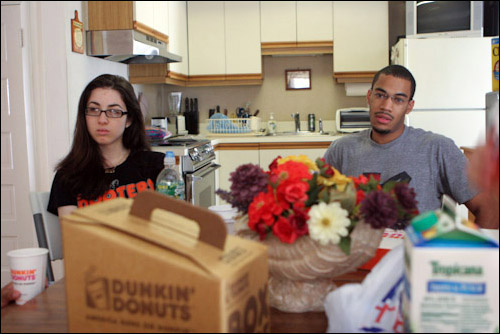 Ryan was ambushed as well. Vince is a crap cameraman.

We went to Atlantic City to have breakfast (lunch, and dinner) in the Borgata buffet.
BBQ chicken, chargrilled chicken, noodles, sausages, egg fried rice, mushrooms…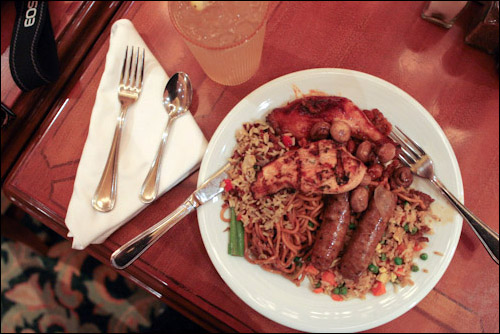 …ravioli, pork shoulder, mussels, plantain… what? It's a buffet!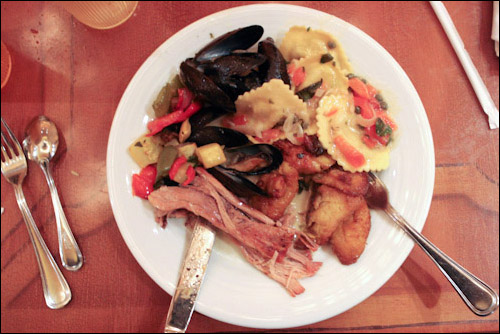 We got to our hotel in Philly, The Four Points by Sheraton. Highly recommended.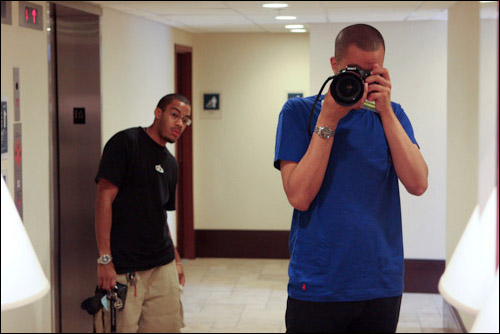 Saw this advert while we waited for the valet. I'm always amazed by the in-your-face 'sue anyone & everyone' culture in America.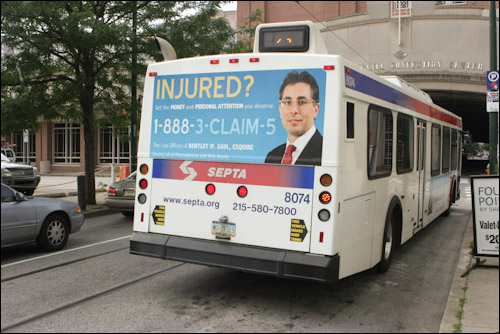 Reading Terminal Market for lunch.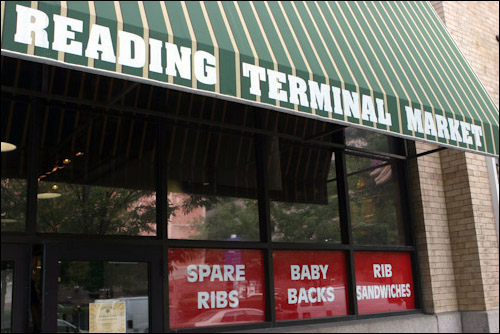 It can be hard to eat healthy in America sometimes.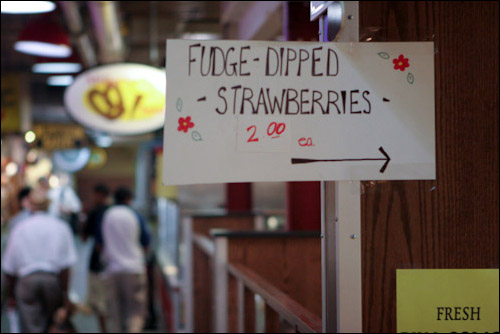 I wanted to buy one of these, but I'm not sure what I would have done with it.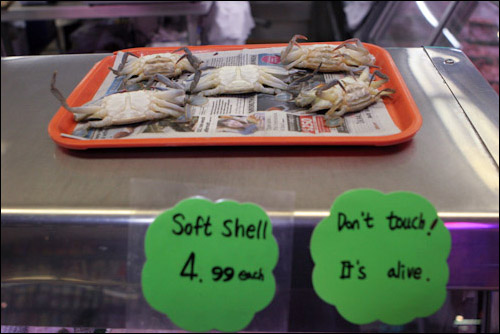 Why I didn't shoot this straight I will never know.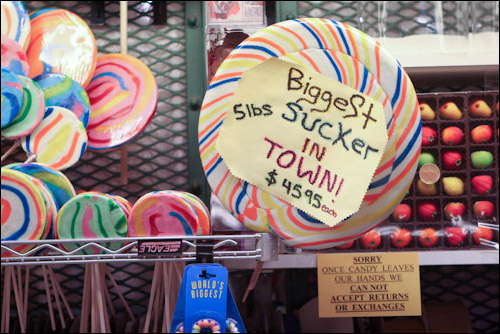 Vince's lunch: Turkey bacon and French toast.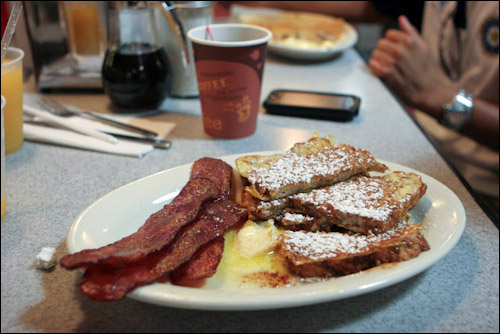 My lunch: Blueberry pancakes.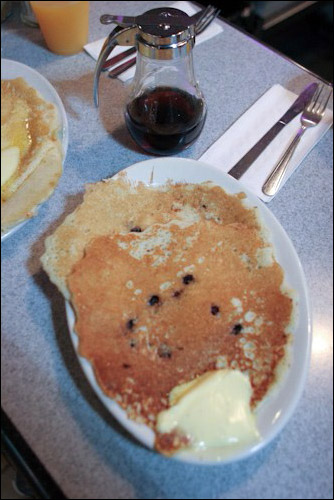 And an apple thingy.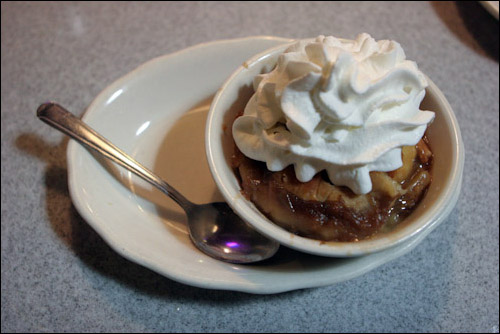 Driving to the State Pen, we passed some murals.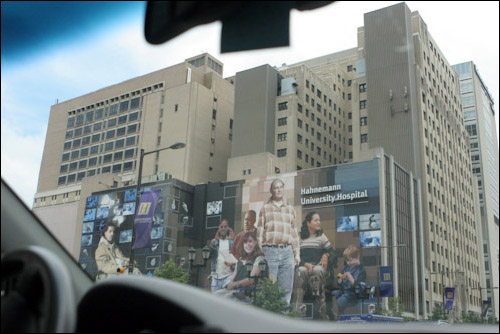 There are murals like this all over Philadelphia, especially in car parks. I want to go back and see them all.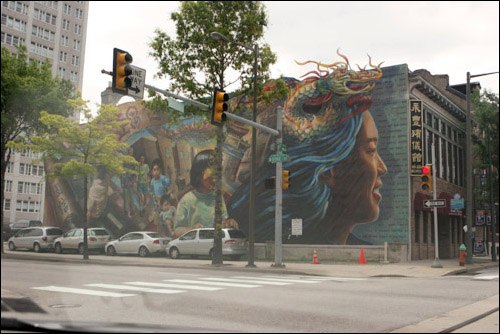 Silly faces.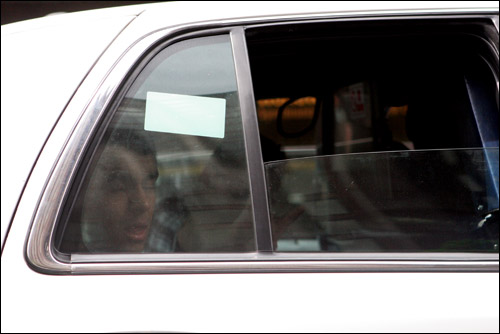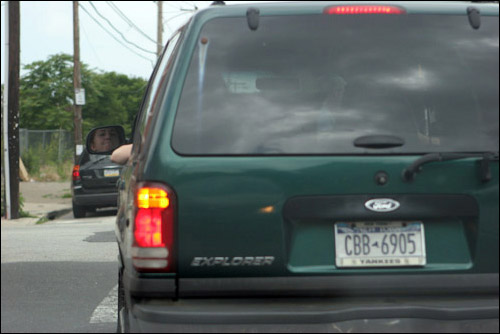 We stopped off near the prison and went for a quick drink while we waited for Vince's friend Charley to arrive. Passed this sticker on the way. Zoe, being Jewish, put a cross through it.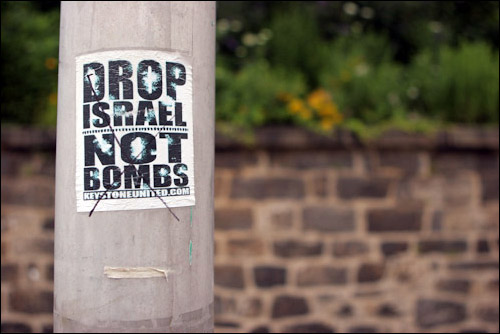 Hello Zoe.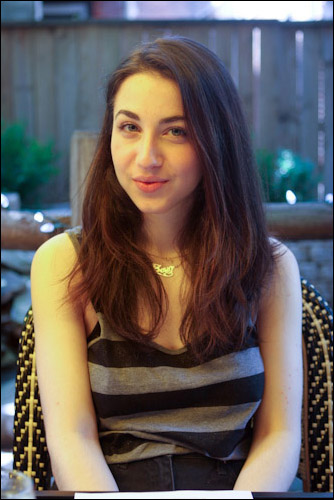 This is my drink. I can't remember what it was named or what it tasted of. Maybe I should take notes in future.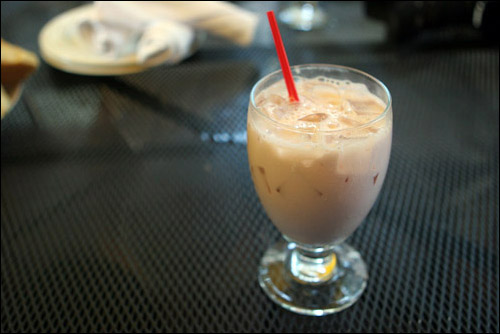 Eastern State Penitentiary
Welcome to Eastern State Penitentiary, home to Al Capone for a short time. The prison was active from 1829-1971. This is what you were up against if you were thinking of escaping.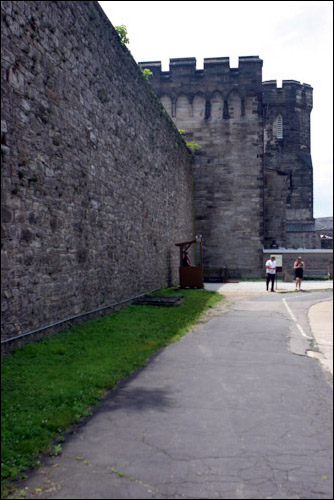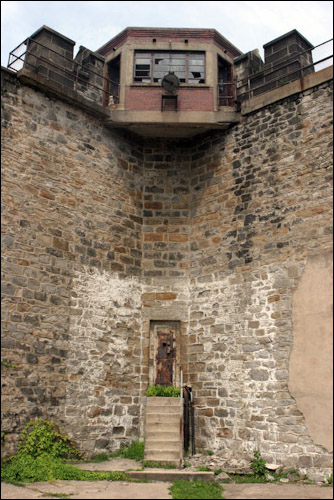 I walked around with an audio tour headset.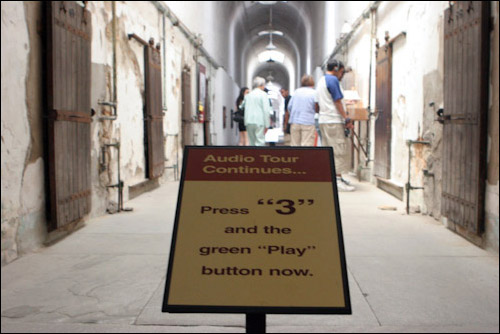 Like Zoe.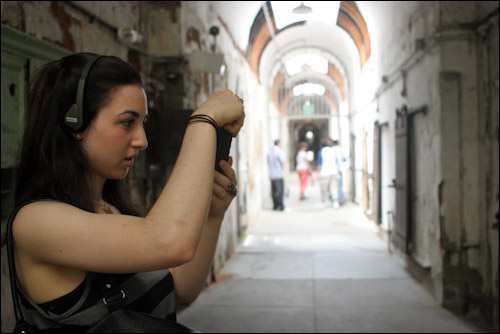 One of the rooms. You were not supposed to climb into this room.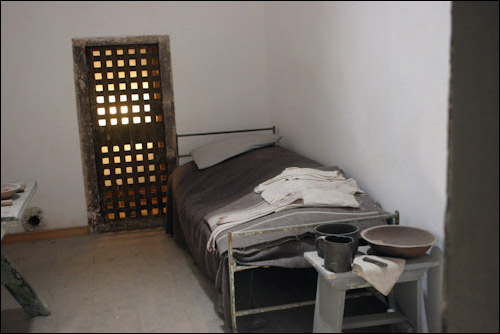 Not that Gareth cared.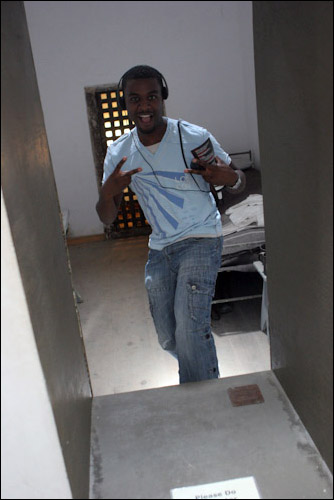 Toilet facilities. Watch out for splashback.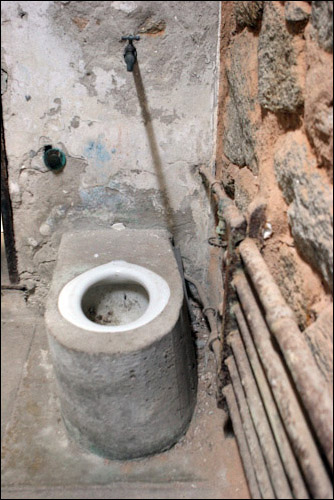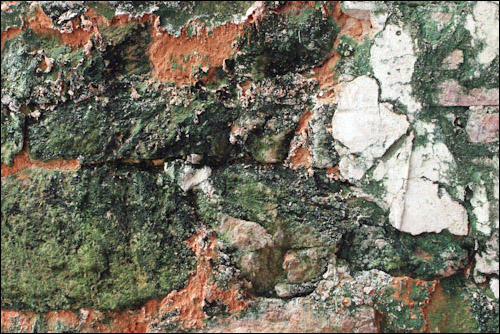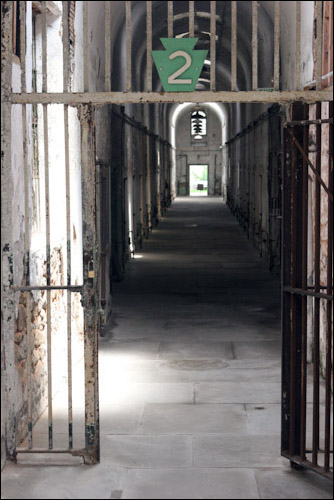 The peeps.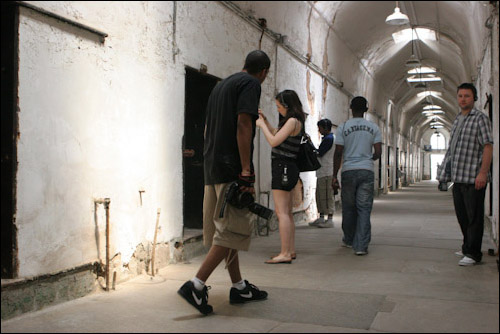 Charley on the left. Super-hilarious girl.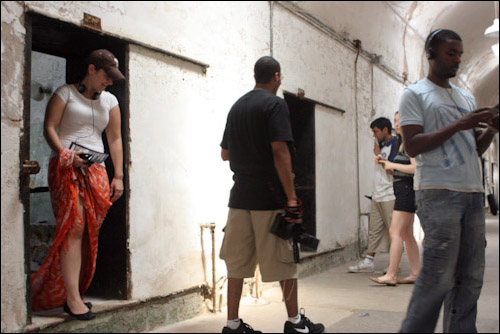 I wonder what this room was. Barbershop? Though it wouldn't be a shop, would it? Barber room? Barber emporium?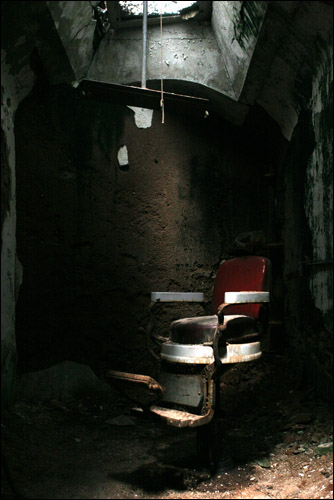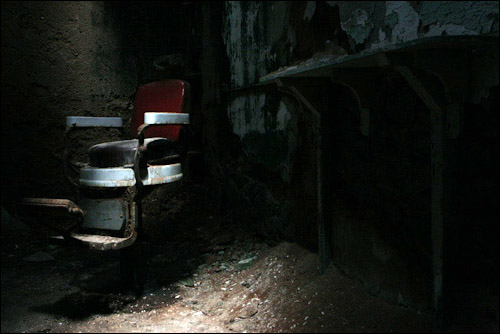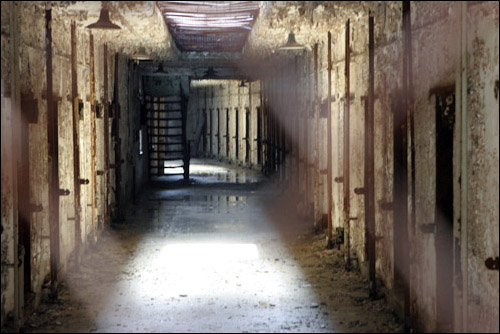 And that brings an end to the Penitentiary visit. You can't stay too long in prisons if you have a choice.
One more mural from Philadelphia to end this entry. They are positively epic.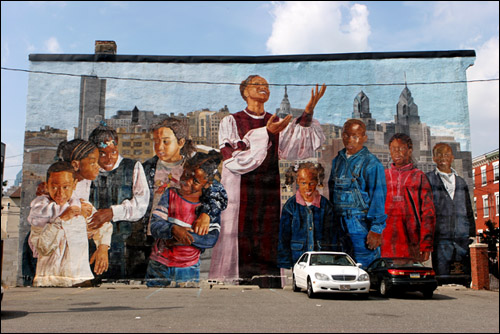 Geeky stuff: Canon EOS 20D, 24-70 f2.8 lens
Posted in USA |

3 Comments »